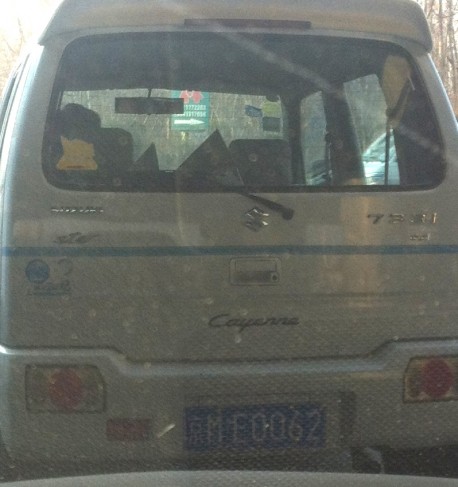 Always, keep dreaming. This is a Suzuki Wagon R, dressed up as a Cayenne 733i, seen in Beijing by reader Lao Wei, thank you for the pictures! The connection with the Cayenne isn't that strange, the Wagon R is, after all, an SUV as well. The 733i badge however, is a bit puzzling…

This seems to be a sticker. Widely available on car part markets and the internet, shouldn't cost more than 10 yuan, which is a very good deal when a real Cayenne costs at least 815.000 yuan in China.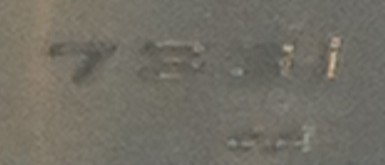 Badge, for about 25 yuan, likely BMW-inspired, but the Germans never made a 733i. Now they do!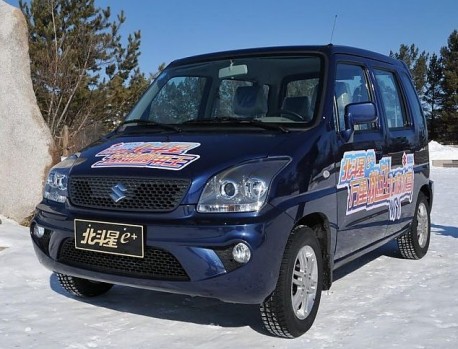 The Suzuki Wagon R is made in China by the Changhe-Suzuki joint venture. Chinese name is Beidouxing. There are two variants. This is the base Beidouxing, priced from 33.000 yuan to 57.900 yuan. Engines: 1.0 and 1.4. The e+ is the most luxurious version of the base Beidouxing.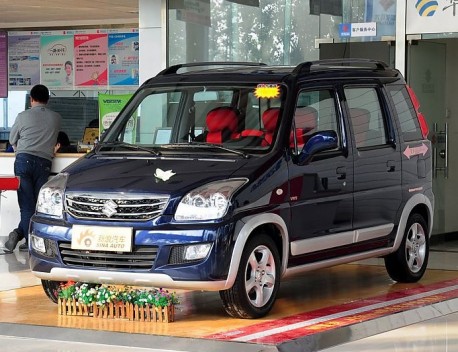 The other variant is the Beidouxing X5, a stretched variant of the Beidouxing. It was launched on the Chinese car market in October last year, priced from 53.900 to 55.900 yuan. The biggest part of the extension sits behind the C-pillar, see pink arrow under window. The difference is significant. Length of the base Beidouxing is 3400, length of the X5 is 3664. Wheelbase: 2335 and 2485. The extra space is divided between the rear seat-area and the boot.
Well, Porsche didn't stretch the Cayenne yet, so go Suzuki for a stretched SUV.