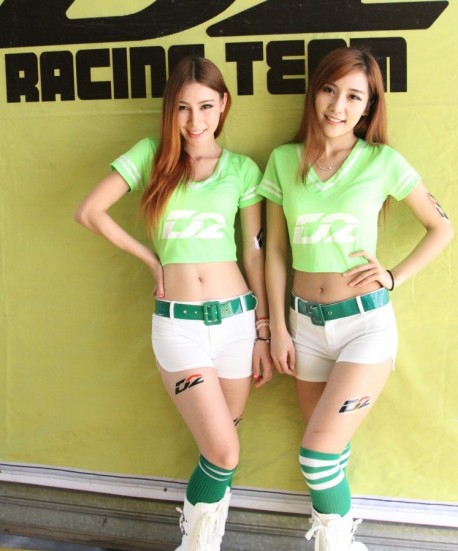 Two very pretty Chinese Car Girls, seen on a race track in the great city of Zhuhai in Guangdong Province. The girl look very similar and such, but twins they are not. They work for an outfit called D2 Racing, based in Taiwan and with extensive operations on the Chinese mainland where they focus on drifting. Well, these girls do indeed look like they are longing for a hand brake.
Click on the Pics for Bigs™. Not very NSFW.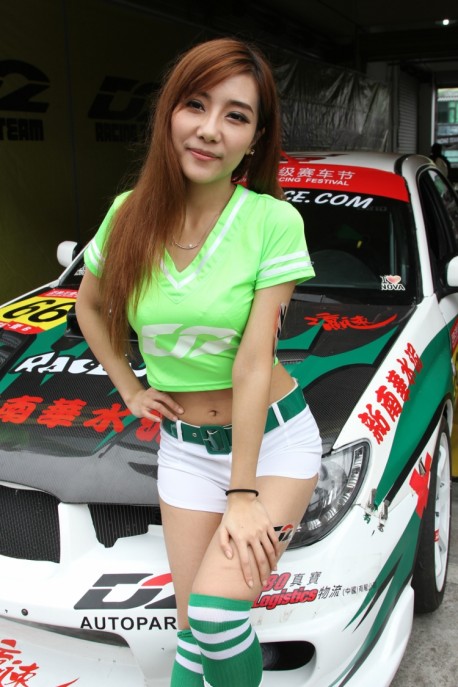 Green is an acceptable color for racing things.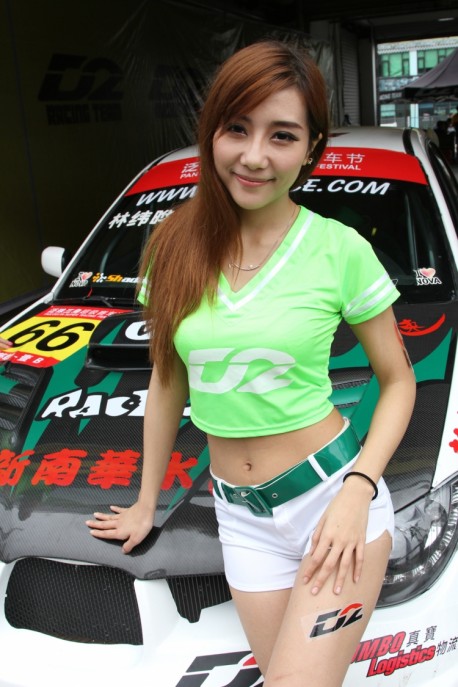 Racing in becoming more and more popular in China. Most popular the the Chinese Touring Car Championship (CTCC), with cars like the Chevrolet Cruze, the Ford Focus, Nissan Tiida and the Volkswagen Polo. China has five professional tracks at the moment, including the only F1-certified track in Shanghai. Many more tracks are under construction in various parts of the country.
The wealthy have their Ferrari and Lambo cups, and the less-wealthy go karting. Drifting is becoming very popular with drift competitions on public roads in many cities. Nobody cares about rallying but the Paris-Dakar is nowadays well-known because Great Wall and Chery are competing.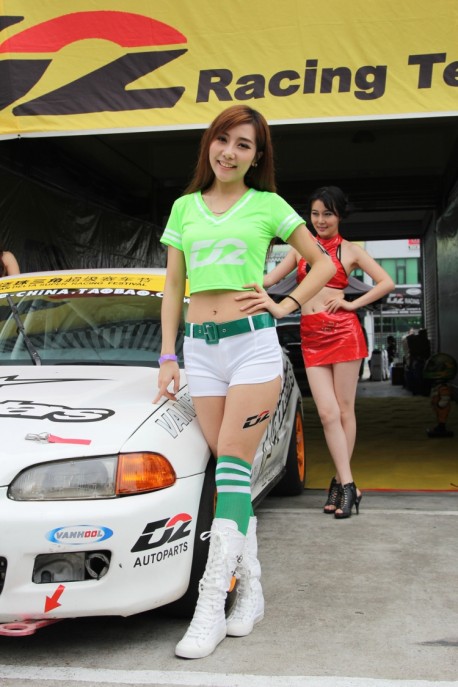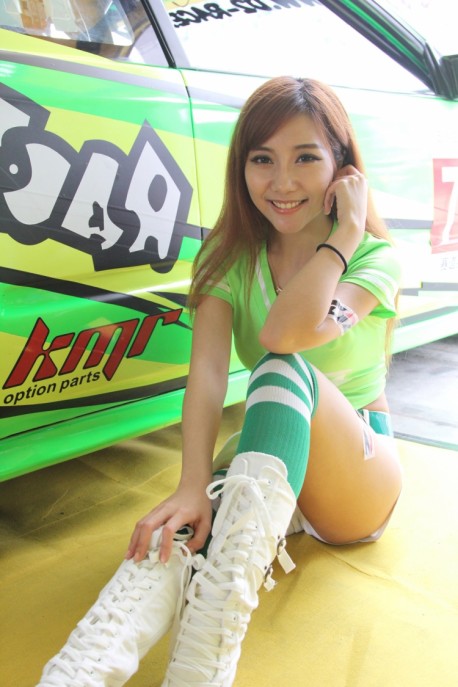 She did no tie those shoe laces all by herself.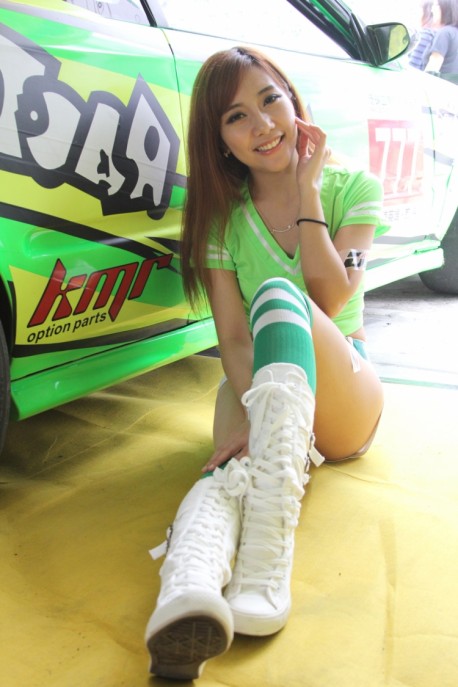 Found her cheek.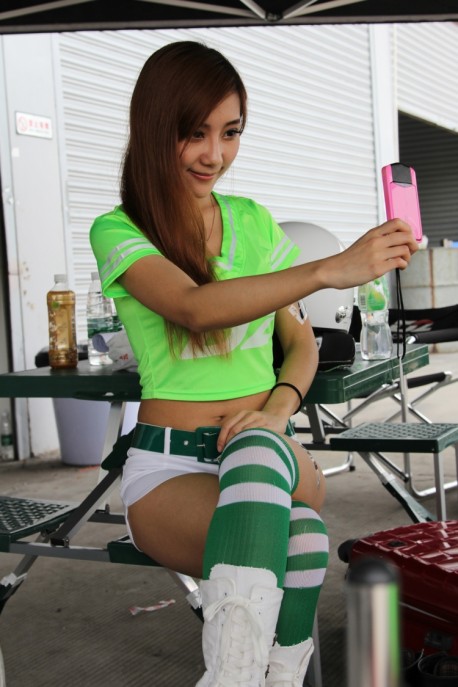 The sweetest Girls have Pink phones.