This is the new and giant Great Wall Wingle 6 pickup truck concept, it debuted earlier on the 2013 Shanghai Auto Show in China. The Wingle 6 previews a new large pickup truck that will be launched on the Chinese car market in 2014. The Wingle 6 will be the biggest pickup truck under the Great Wall brand so far.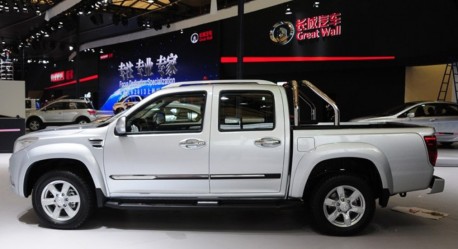 There will be three engines available in the production version: 2.0 petrol, 2.0 turbo petrol and a 2.4 liter turbodiesel. The Wingle 6 is even bigger than expected, size: 5340/1800/1755, wheelbase yet unknown. The market for large pickup trucks is growing in China. Many car buyers from rural areas have much more money to spend than only five years ago and are perfectly willing to spend it on bigger cars. Price for the Wingle 6 will start around 130.000 yuan and will end around 180.000 yuan.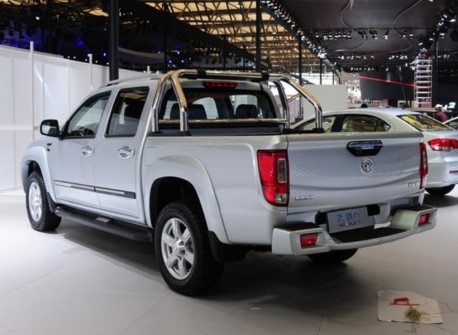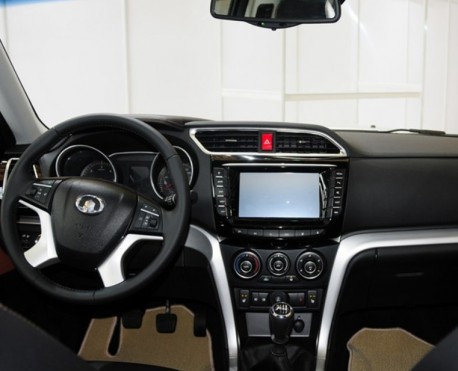 First Great Wall pickup truck with a screen in the center console. Manual gearbox, but an automatic might become available too, which would be a first timer as well.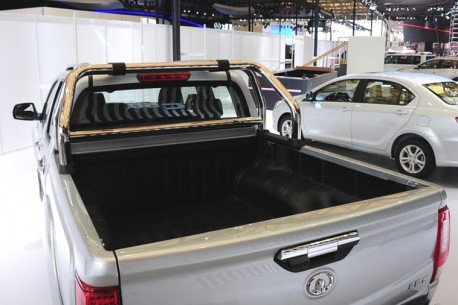 Buyers of pickup trucks always check the bed. Check.