This is Du Yifei, currently the hottest car model in China, wearing a new and very kinky blue-pink latex catsuit on the Shanghai Auto Show, made even sexier by a pink rubber tail and a wig.
Yifei became very famous in China during the 2012 Guangzhou Auto Show where she posed with a Landwind wearing an extremely tight and extremely hot black catsuit, hence her nickname. We did a big (scoop) human interest story on Yifei at the time, which made her bit famous outside China as well. Yifei works for Landwind again in Shanghai, outshining all the other girls with ease.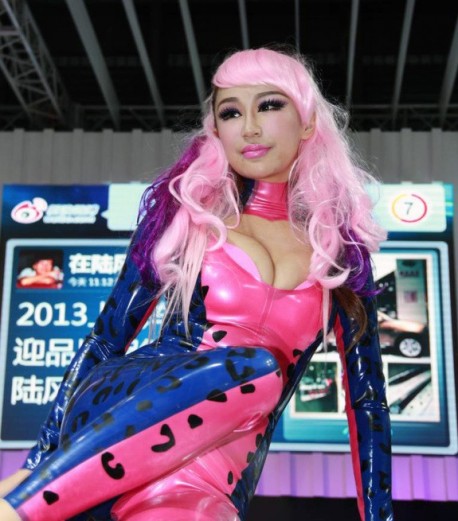 Du Yifei is a Chinese name, 'Du' is her last name, 'Yifei' her first name. Yifei is a Big Girl, her length is a full 1.8 meters. She hails from Xinjiang Province in China's far northwest. She is 23 years old and started modelling when she was 14. Well, she made it, didn't she..?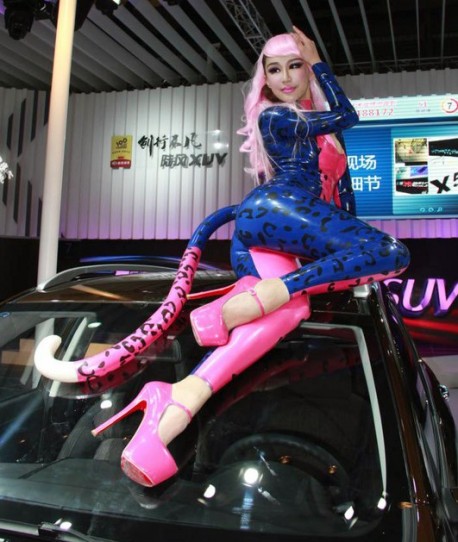 Shoes make Yifei even taller. Tail will help her to keep her balance, which isn't all that easy when climbing over cars and such.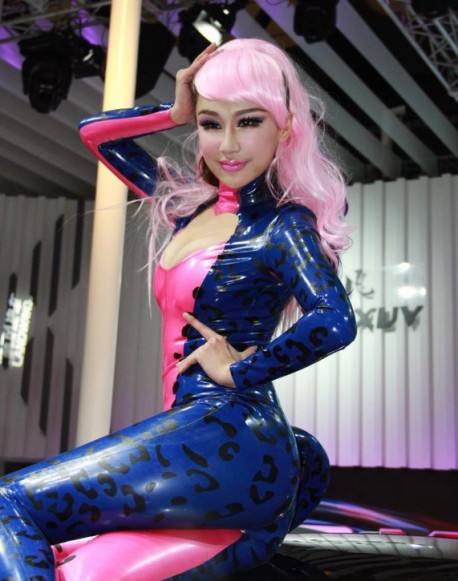 'One-hand-on-head' is her favorite pose, we say 'check' when we see it again.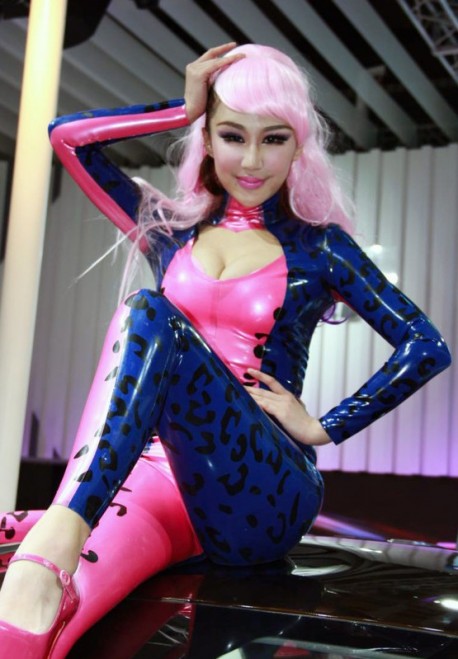 Check.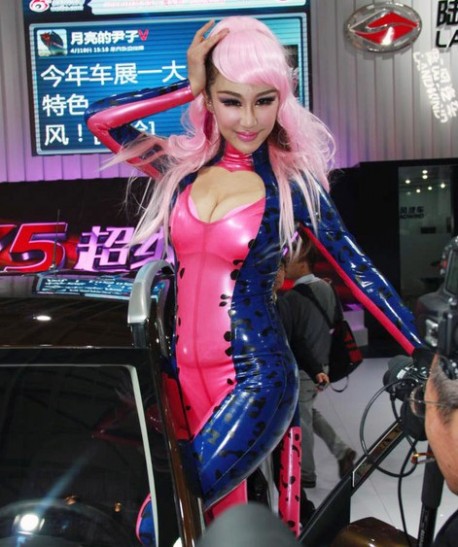 Check. Catwomen don't need a door to get into a Landwind X5 SUV.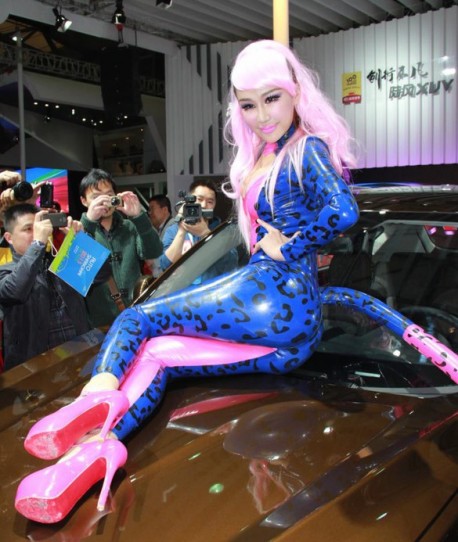 Suit is great for fishing too. Fish will be attracted by pink and come to see. Yifei will then hit 'n kill fish with tail, and eat them.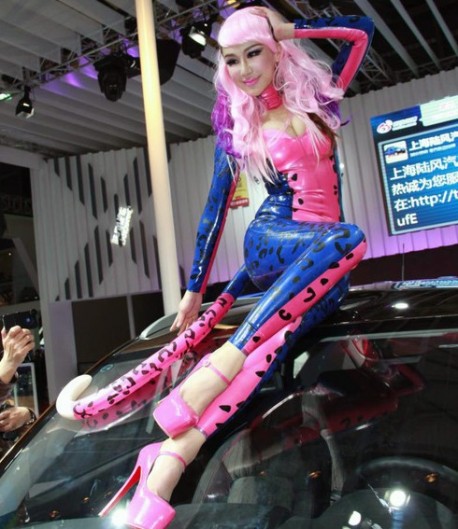 Check.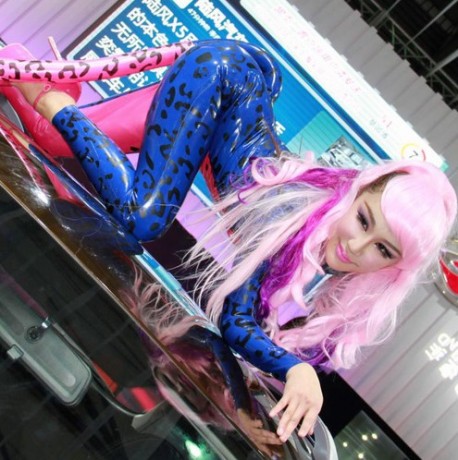 Nails a bit short for a hot little kitty. She spinning here.