The Volkswagen Sagitar GLI has been launched on the Chinese car market, priced at a very hefty 225.800 yuan. The GLI is a special sporty version of the normally rather boring Volkswagen Sagitar sedan, which is basically the same car as the US-spec Volkswagen Jetta.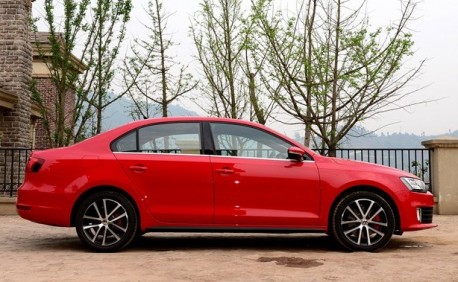 The Sagitar GLI gets the same engine as the China-made Volkswagen Golf GTI; a 2.0 TSI with 200hp and 280nm, mated to a 6-speed DSG. The GLI loox faster with a sporty front bumper, GLI-badges, a small wing at the back, miniscule side skirts, and speedy 5-spoke alloys.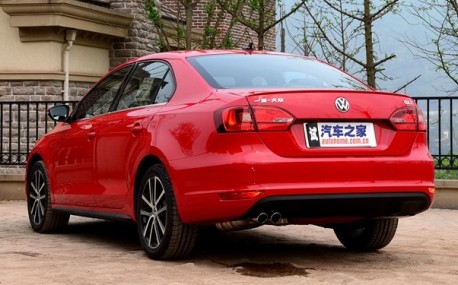 The Sagitar is made in China by the FAW-Volkswagen joint venture. Price of the standard car starts at 101.800 yuan and ends at 185.800 yuan. The Sagitar GLI is thus a lot more expensive; 40.000 yuan extra over the 160hp 1.8 TSI. More expensive than expected too, earlier on we heard the price of the GLI would start just under 200.000 yuan, which would have been all right.
The ridiculous 225.800 is far too much, this GLI won't sell. Chinese fans and press enthusiastically expected an affordable performance sedan, what they get is an overpriced disappointment.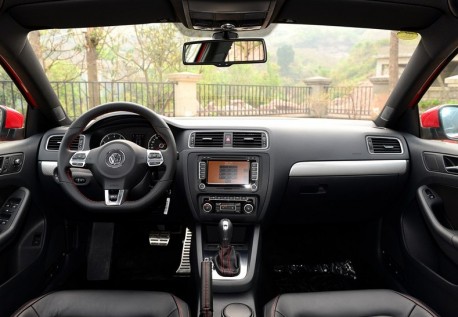 Red stitching and a flat-bottomed steering wheel.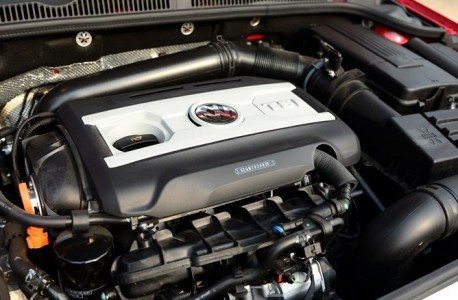 The engine.