The Beijing Auto E-series sedan has been launched, with some delay, on the Chinese car market. Price starts at 59.800 yuan and ends at 87.800 yuan. The Beijing Auto E-series sedan is based on the E-series hatchback that hit the market in March 2012.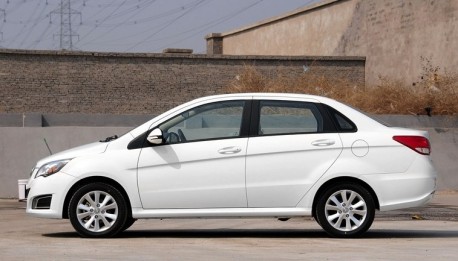 The Beijing Auto E-series is based on the Smart ForFour, a failed 4-door Smart that was made from 2004 and 2006, alongside the Mitsubishi Colt. Design is inspired by the last-generation Mercedes-Benz B-Class, but the Benz B and the Beijing E  don't share any parts or anything else.
Beijing Auto got the platform thanks its good connections with Mercedes-Benz. BAIC, the parent of Beijing Auto, is the Chinese partner in the Beijing-Benz joint venture. The Germans however were likely not too happy with the looks of the E-series…
The engines of the E-series are the same old Mitsubishi units that powered the ForFour and the Colt; a 1.3 with 99hp and 124nm, and a 1.5 with 113hp and 143nm, mated to a 5-speed manual or 4-speed automatic. Beijing Auto is working on a 1.5 turbo based on the Mitsubishi 1.5, but whether the E-series will get it is yet unsure.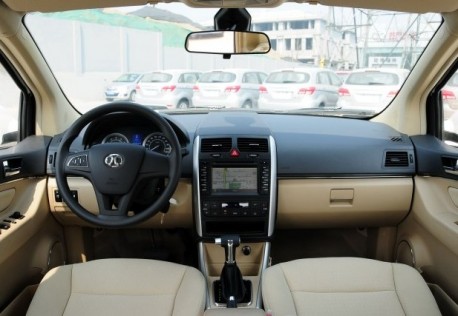 Interior as in the hatchback. Materials just good enough for the money.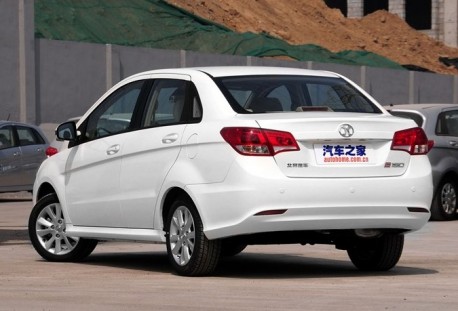 Many car buyers in China still insist on a sedan, thinking a sedan is a more luxurious and expensive looking vehicle.