Police in Dazhong, a faraway suburb of the great city of Shenzhen in Guangdong Province, stopped a driver who pulled 9 (nine) heavy motorized tricycles with one four-wheel truck. Chinese police is normally not too strict when it comes to transport, but this construction was a tad too crazy.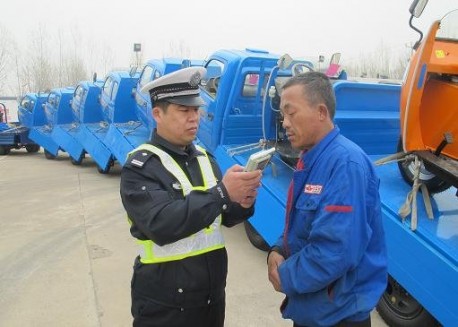 The driver had to undergo an alcohol test and proved to be drunk. He has been arrested and the vehicles have been impounded.The fine will be high.
The tricycles are everywhere in the Chinese countryside, owned by farms and small businesses. They usually powered by stinkin' old petrol engines and driven by drivers who don't even know what a driving license is. Via: Weibo.