Here we have another slightly overloaded vehicle, seen somewhere in Shandong Province. This time it is a very agricultural motorized tricycle, which are more common than goats in China's endless countryside. The vehicle is loaded with far too much hay, fitting is all on this tiny tricycle must have been a lotta work.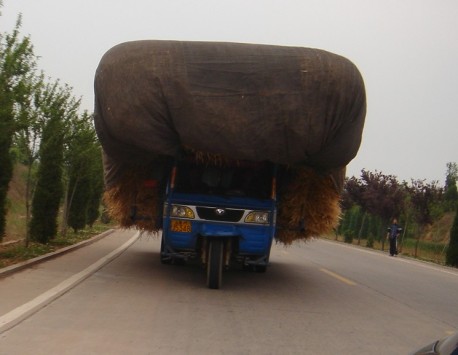 Seen from a car. See how small that front wheel is. Forget about fast turns, let alone racing! Earlier on we met a few other slightly overloaded vehicles: truck, tricycle, tricycle, truck. Police only cares when it actually crashes, and someone dies. Otherwise, these 'transport companies', which usually consist of one brave man and his vehicle, can do pretty much what they want.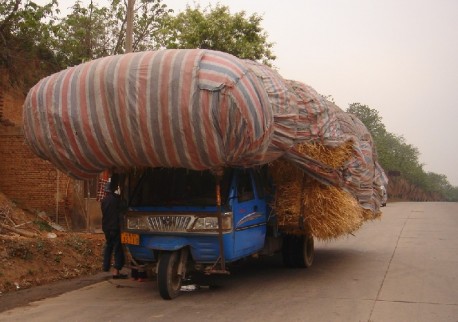 Break down… Check oil under cabin. Guess hay was a bit too heavy.