Yesterday was a lucky day in Beijing because I found this extremely rare Volvo 960 Royal, parked in front of a small shed-shop standing next to a fine Beijing-Jeep Cherokee. The Volvo 960 Royal was a super-luxurious limousine based on the standard Volvo 960. It was stretched by 15 centimeters for royal space in the back. Note license plate, the owner of this 960 clearly likes his car…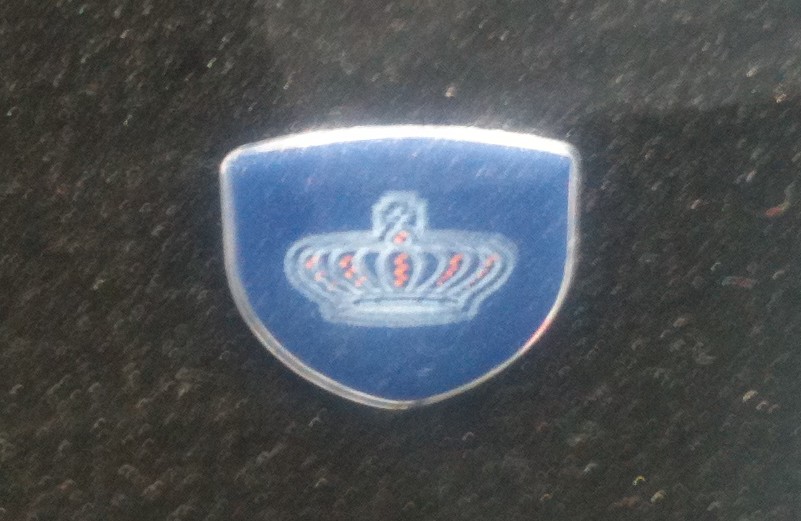 Crown on shield on C-pillar refers to the Swedish monarchy. The Volvo 960 Royal was born in 1995 and about 100 cars were made, but exact numbers are unknown. The Royal was only available with the 3.0 V6 with 181hp and 267nm.
The 960 Royal was inspired by an even more special series of the 960 that was manufactured for the Swedish royal family. Only 6 were made, stretched by some 20 centimeters, armored, and all painted in 'royal-blue', the same color blue as on the shield.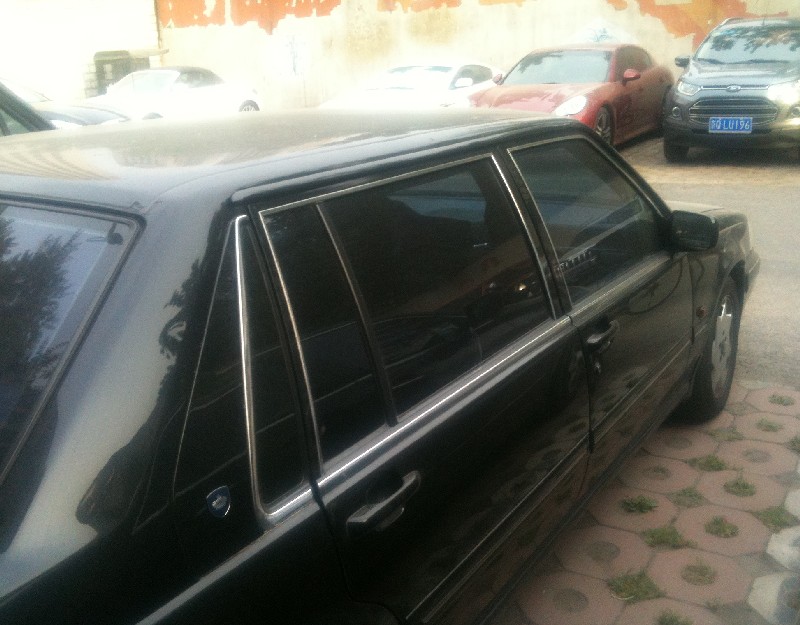 The third window was actually made smaller for more privacy for the passengers. This particular Volvo 960 Royal was in perfect shape; paint fresh as new, chrome shiny, no missing parts, and not a single spat of rust.
Volvo did sell some 760/960 stretched limousines, stretched by 30 centimeter or even more, to the Chinese government in the 1980's and early 1990's. Those cars were used to ferry foreign VIP's around town. But as far as I know the 960 Royal was never sold to the government, so how this black car ended up in Beijing is a mystery.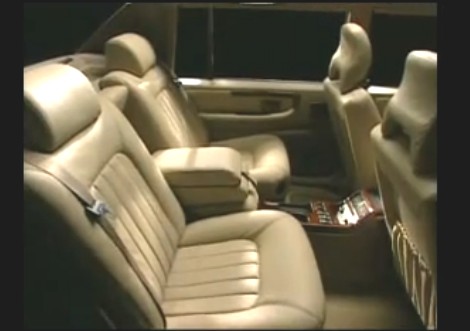 The inside. Pic taken from a factory-promotion film.