A wondrous white McLaren MP4-12C, seen in the great city of Chongqing by reader Colin, thank you for the pictures! The mighty Mac loox extremely beautiful in white, and is made even more pretty by contrasting black body parts and matte gray alloys.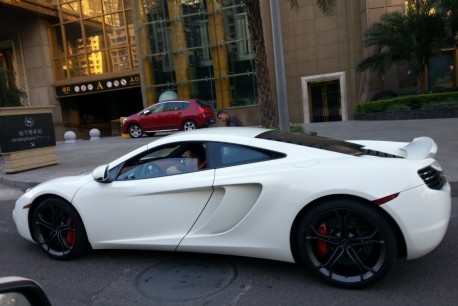 Red brake calipers finish an amazing job. Even more amazingly, McLaren Automotive still doesn't have an official dealer in China, missing out on the biggest supercar market in the world. All cars we have seen so far have arrived via the gray market, including this brand new example in Chongqing.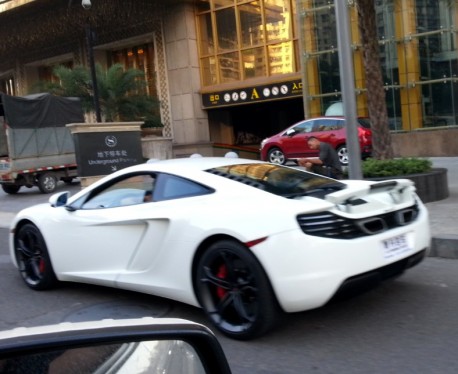 However, how it got in country ain't that important, after all it is only Power that matters, and power the McLaren has. The kicking and screaming 3.8 liter V8 poops out 592hp and 601nm, good for a 350km/h top speed and a 0-100 of 3.1 seconds.