Here we have a flock of some very pretty girls hard at work at the Shanghai F1 circuit for round 2 of the China Touring Car Championship which was held last weekend. The girls were tastefully dressed in red and were holding umbrellas, not for the obvious duties but because rain was expected to hit the track, as it rains so often in Shanghai in spring.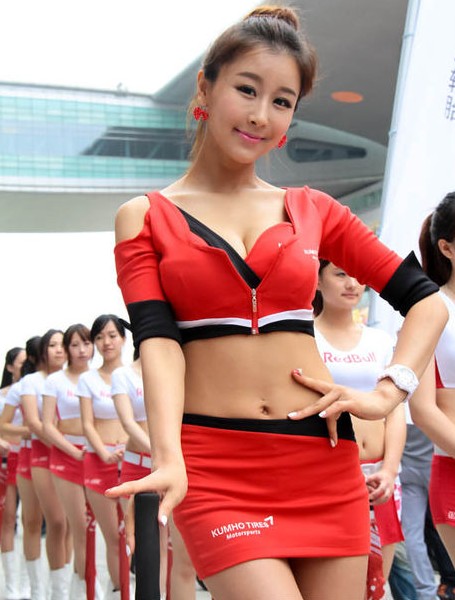 The China Touring Car Campionship, or CTCC, is a rather serious affair, with seven teams competing in two classes, one for 2000cc cars and one for 1600cc cars. Teams are Chang'an-Ford with the Focus sedan, Guangzhou-Honda with the Spirior sedan, Dongfeng-Yueda-Kia, Shanghai-Volkswagen with the Polo hatchback, Guangzhou-Toyota, Beijing-Hyundai and Haima.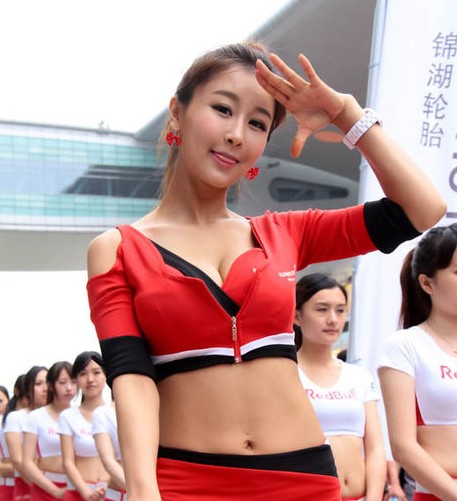 She is looking for the track. The race on Sunday was won by Any Yan, racing for Chang'an-Ford. And in the end, it didn't rain.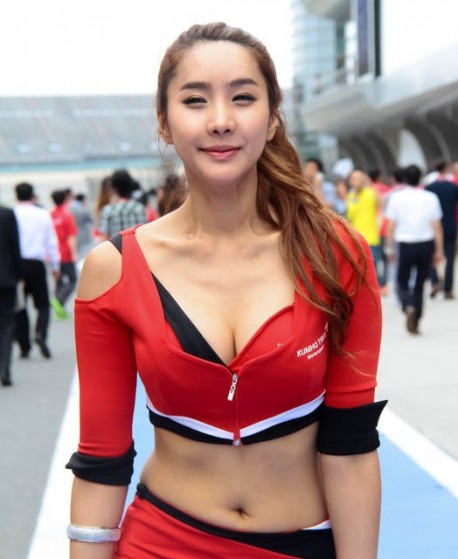 Race cars don't have airbags.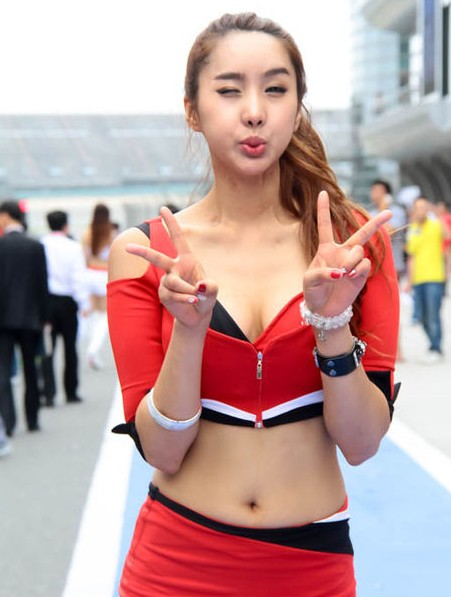 Calling victory before the race starts brings bad luck.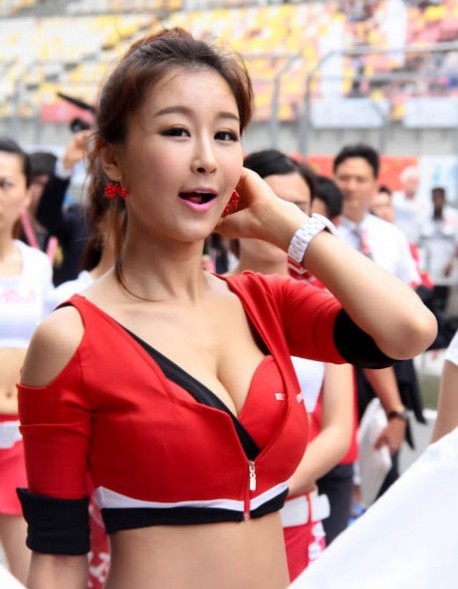 Longing for a campaign bottle.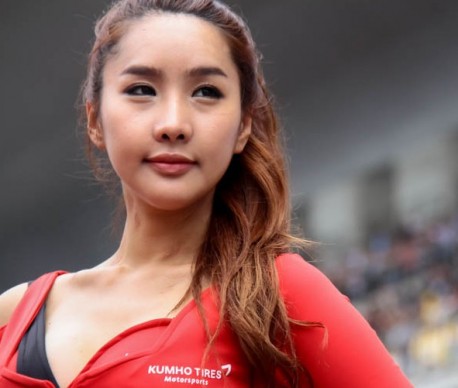 She a bit sad?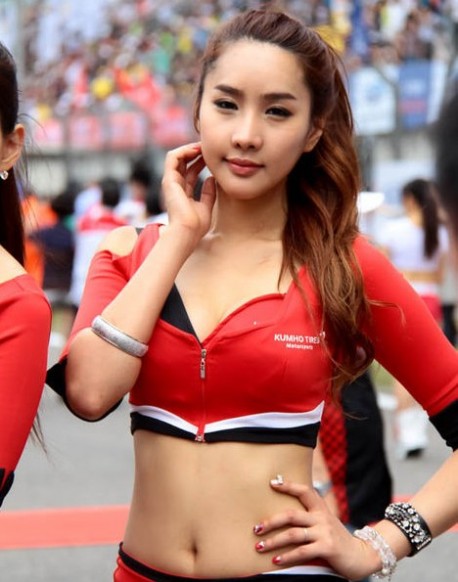 Probably just trying to think.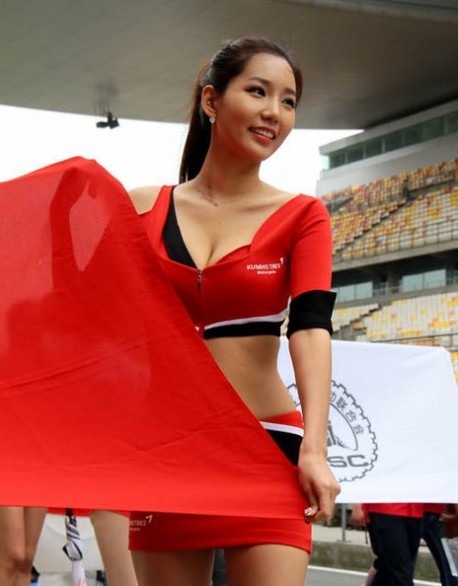 The most beautiful girl may hold the flag…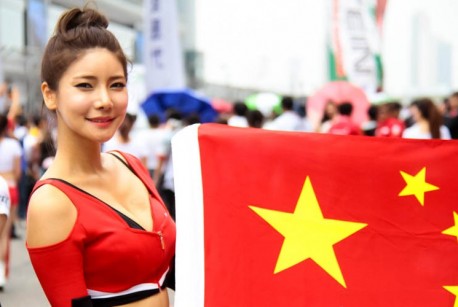 … the Chinese flag.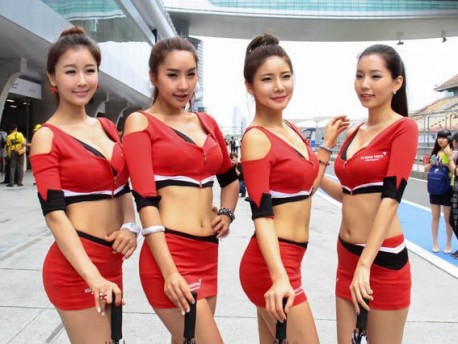 Bye!