The very first spy shots of a new large SUV from Foday, designated NHQ6480. The new SUV is Foday's biggest so far and will be positioned above the Foday Explorer 6. Design seems to be rather sleek with fashionable small headlights and a grille that ain't too big.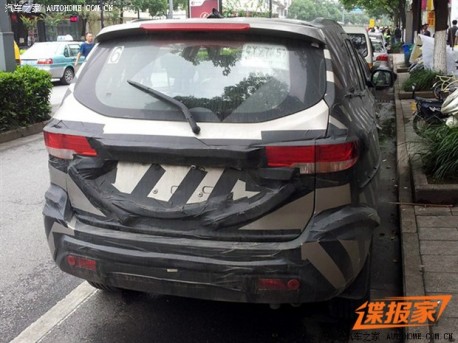 Rear lights on the small side too and overall a well-integrated design. Power will likely come from a 2.0 petrol and a 2.5 turbodiesel, but nothing has been confirmed yet. Price of the Explorer 6 starts at 90.000 yuan and ends at 120.000 yuan. The NHQ6480 is a bigger car which will get bigger engines, so a good guess would be a starting price of some 130.000 yuan. The NHQ6480, Explorer 8?, will hit the Chinese car market late this year.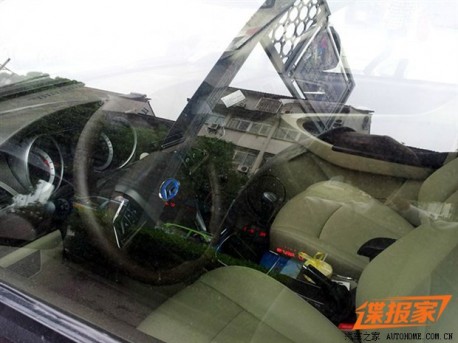 Interior very clean as well. Sporty dials are a must these days on all kinds of non-sporty and sporty vehicles, so the NHQ6480 got those too. Beige-brown color combination loox almost luxurious. Blue Foday logo a nice contrast.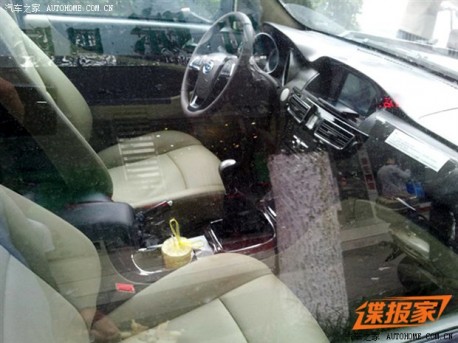 Medium sized screen in the center console and loads of fake wood on center tunnel.