New spy shots of the Beijing Auto C50E testing in China. The C50E is a new mid-size sedan that will be sold under the Shenbao/Senova brand, it will be positioned under the Beijing Auto Shenbao D-series. The C50E debuted as a concept car on the 2012 Beijing Auto Show, the production car is expected to debut on the 2014 Beijing Auto Show.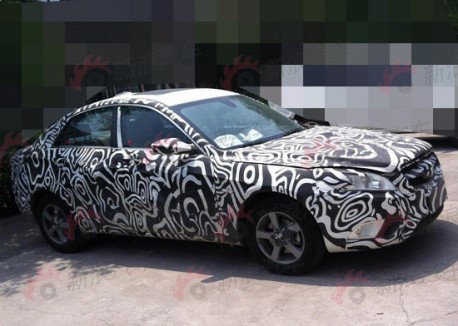 Beijing Auto says the C50E is based on their new M-trix platform, which is based on the platform of the old Saab 9-3.  The Shenbao D-series is based on the platform of the old Saab 9-5. BAIC, the mother of Beijing Auto, bought both platforms from GM in 2009.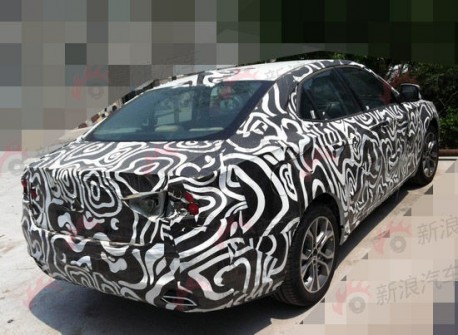 The C50E will be powered by a direct-injection 1.5 liter turbo with 163hp and 225nm (earlier on we heard 170hp and 262nm). The engine is called 'T-Power 150′ and will be used in various other Beijing Auto branded cars. Beijing Auto's own 1.8 turbo will likely be available in the C50E as well.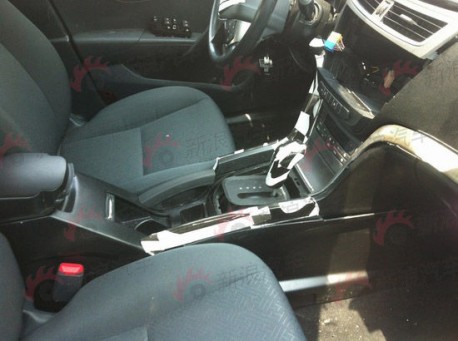 Not a finished interior… Big screen, loads of chrome, automatic gearbox. Black plastic on center tunnel looks very cheap.