A very interesting crash seen yesterday morning on the Fifth Ring Road in Beijing. A blue flatbed truck carrying a giant tree had smashed into the back of a small silver minivan. I didn't see much damage on either vehicle and the tree was fortunately unharmed.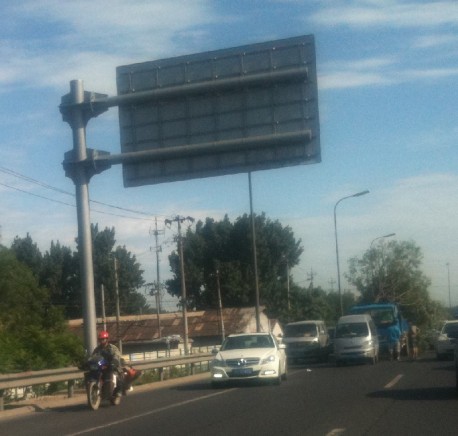 Transporting trees on trucks is very common in China but this was the biggest I had ever seen. The drivers were waiting for police, causing a considerable traffic jam.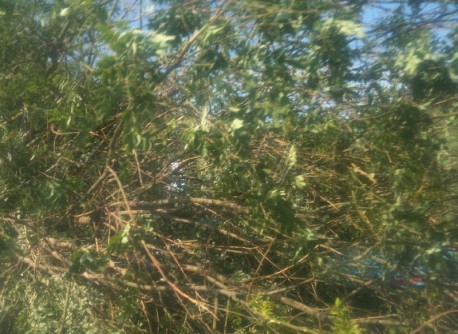 We passed the scene of the accident via the left side. The tree was so big that its branches crossed the line and hit the windows of my wife's Suzuki Swift, which was a weird but very entertaining experience.