An interesting crash in the great city of Shenyang in Liaoning Province. A Chery Cowin 2 taxi hit a Bentley Continental Flying Spur full in the flank, severely damaging the Bentley's right rear door. Fortunately nobody got hurt.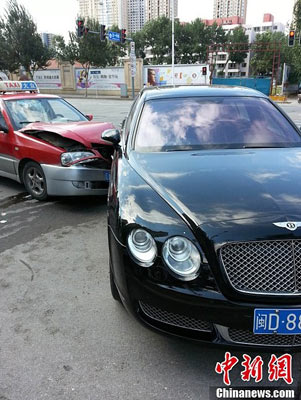 Police ruled the Bentley driver was to blame for the accident, cutting off the poor Chery completely. Repairing the damage to the Flying Spur is estimated to cost 200.000 yuan or $32.000.
The good old Chery Cowin 2 is still in production in China, price starts at 47.800 yuan or $7800.  The Cowin 2 is still very popular in third and fourth tier cities, and especially popular among taxi drivers because it is cheap, cheap to run, and doesn't brake down very often.
The Bentley Continental Flying Spur was slightly more expensive with a starting price of 4.1 million yuan or $667.000.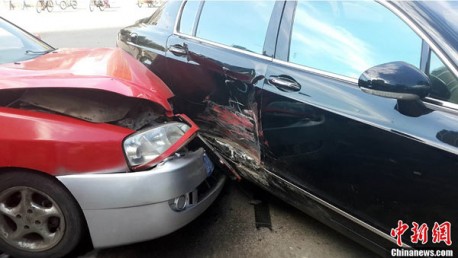 Repairs to the Cowin 2 won't cost much more than 2000 yuan.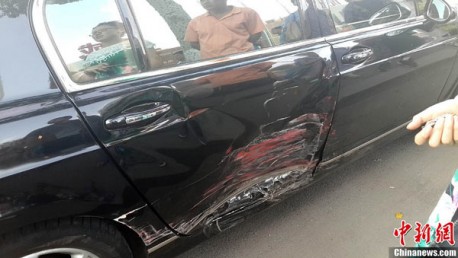 Paint it red.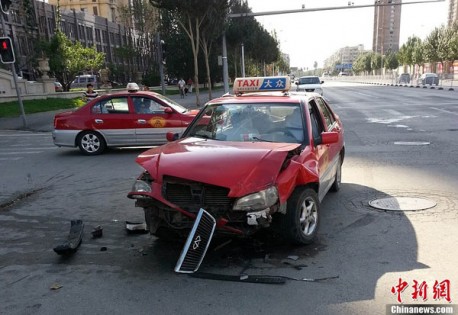 Grille ain't broken, it just fell off.