New spy shots showing the Hongqi L5 testing in China. The Hongqi L5 was launched for official duties during the visit of French President Hollande in late April and it  debuted in early April on the Shanghai Auto Show. The L5 is the third car in the Hongqi (Red Flag) L-Series, after the giant Hongqi L9 (aka CA7600L) and the slightly shorter Hongqi L7.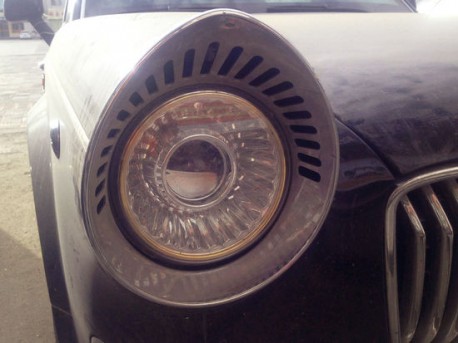 Flag-pole holder indicates this particular vehicle was made for the government. The civilian version of the Hongqi L5 will be launched on the China car market next year, debut is expected for the April 2014 Beijing Auto Show.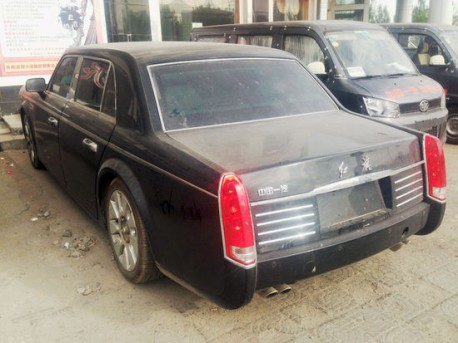 The Hongqi L5 will be powered by a 6.0 liter V12, designated CA12GV60-01, with 400hp and 550nm.  It will need all the power it can get, the L5 is a giant of a car: 5555/2018/1578, wheelbase is 3435. Transmission is a 6-speed automatic designated TB-68.
Some sources say there will also be a V8 available, but that hasn't been confirmed yet.
The impressive design of the Hongqi L5 is a modern interpretation of the classic Hongqi CA770 state limousine.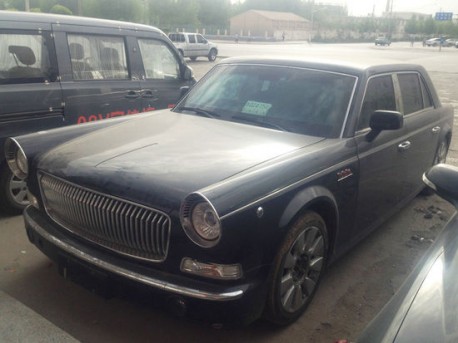 Engine bay likely big enough for a V20.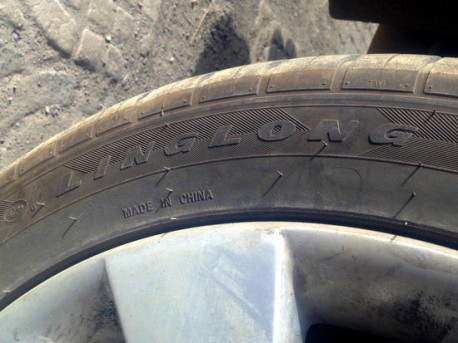 Huge 20 inch tires made by Shandong Linglong Tire, a not-too famous Chinese tire making company from Shandong Province.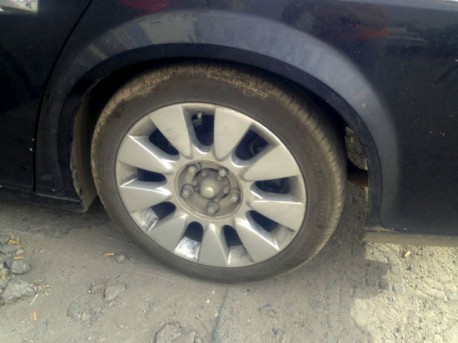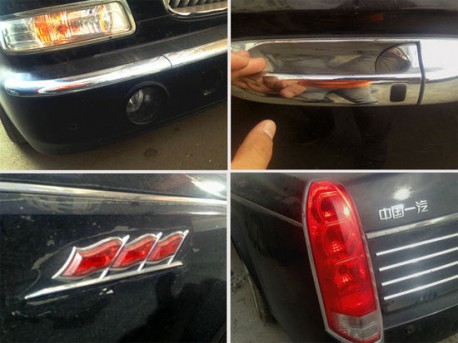 The three red flags  stand for the 'three pillars of the Chinese Communist Party': the farmers, the workers and the soldiers. Fittingly, the Hongqi L5 is China's answer to Rolls-Royce and Bentley,