This must be the best body kit ever for a Toyota Reiz. The brilliant vehicle was seen at a second hand car shop in a suburb of the great city of Guangzhou in Guangdong Province. The kit consists of a racy Formula-1 style nose, a bonnet with a huge power bulge, side skirts, fake air inlets in front of the rear wheels, a giant diffuser-sorta thing at the back, and Pink wheels.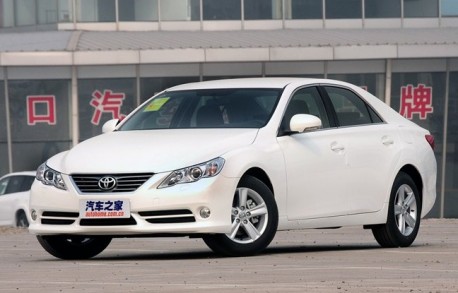 The 2010 Toyota Reiz was made in China by the FAW-Toyota joint venture. Did they ever think…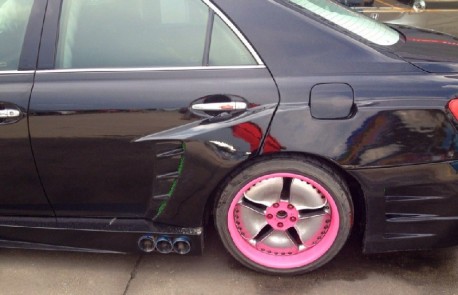 …. somebody would make the Reiz this pretty? Fake side pipes are good!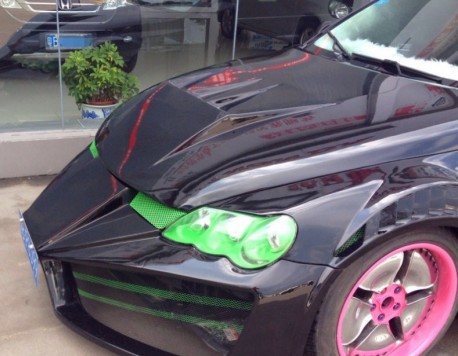 Head lights in green for contrast with black bodywork and pink wheels.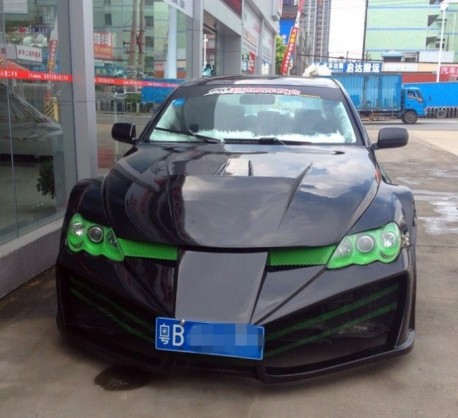 A bit Knight Rider here. We have seen some more customized Reizzes, though they all together ain't as extreme as this Guangzhou car. Check: orange,  Xiali N3, lowrider, blue-pink, zebra, black & white, and with very big balls.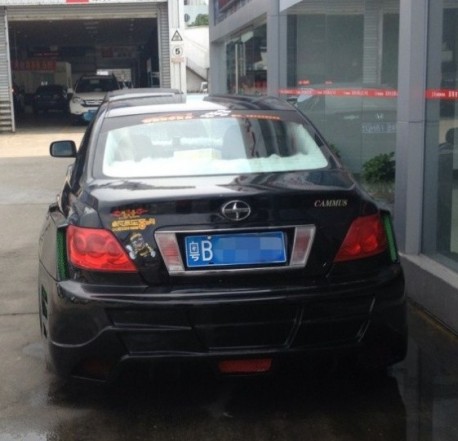 As far as we know there is only one Reiz like this; sadly indeed.