No it is not. This indeed is a…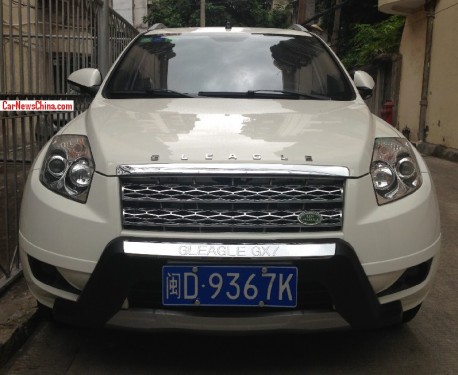 … Geely GLEagle GX7 with a Land Rover-style grille, badge, and lettering. The vehicle was seen in the great city of Xiamen in Fujian Province by reader Pinut187, thank you for the pictures! This kinda sex-up set can be had for only 190 yuan, including labor.
And although it might look Land Rover-ish, it is actually a rather neat set, for not actually using the Land Rover name. Many other sets are not so friendly, like on this MG-BMW, this Beijing Auto E Benz B, this Brilliance H530 BMW 320i or 523i, this Shuanghuan SCEO BMW X5, or this BYD S6 Lexus RX350.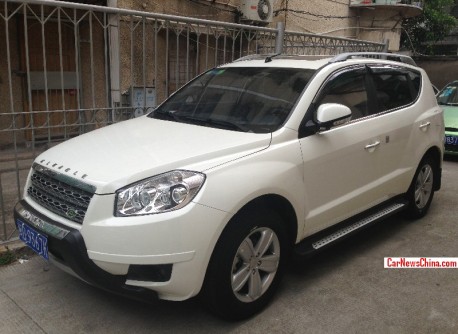 The Geely GLEagle GX7 was launched on the China car market in May 2012. Price starts at 92.900 yuan and ends at 129.900 yuan. Engines: a 136hp 1.8, a 140hp 2.0 and a 160hp 2.4. The Geely GLEagle GX7 is basically the same car, and costs basically the same, as the Geely Englon SX7 and the upcoming Geely Emgrand EX7. So many sames, no wonder then some owners want something a bit more special…