Spy shots showing the Landwind X5 SUV with an 8-speed automatic gearbox. The 'Landwind 2.0T 8AT' will debut on the Guangzhou Auto Show in November and it will hit the China car market in early 2014. The Landwind X5 was launched in January and is currently only available with a six-speed automatic.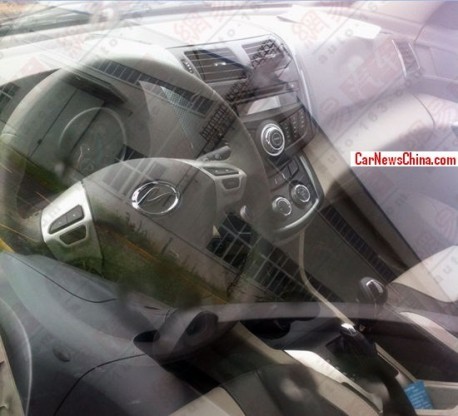 Power comes from a 2.0 liter turbo with 190hp and 250nm, the same engine as in the base X5. The engine is sourced from Mitsubishi, but Landwind says they own all the intellectual property for the 8-speed automatic. The transmission can handle maximal 300nm of torque, which isn't very much, giving Landwind very limited space to tune up the engine.
Still, the 8-speeder is a first for a local Chinese automaker, and that is quite an achievement in itself. Price for the X5 2.0T 8AT will start around 110.000 yuan. The X5 with 6-speed auto is priced from 99.800 to 115.800 yuan.