The sleek Chang'an Eado XT hatchback will be launched on the China car market on August 30. Price will range from about 80.000 to 130.000 yuan. The Eado XT debuted on the Shanghai Auto Show in April, it is based on the Chang'an Eado sedan that was launched in March 2012.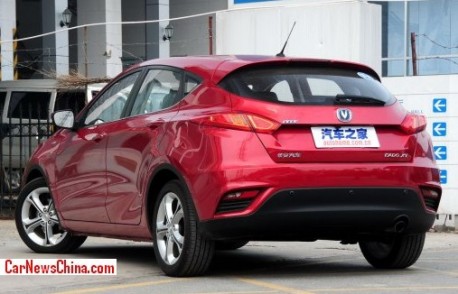 A bit of new news on the engines. Earlier on we heard the Eado XT would be available with two engines: a 150hp 1.5 turbo and a 124hp 1.6. New reports in Chinese media indicate the 1.5 turbo will get 170 horses instead of 150, and that of course is good news. Torque seems unchanged at 230nm.
The 1.5 turbo will be mated to a 6-speed automatic, the 1.6 to a 5-speed manual or 4-speed automatic.
Chang'an has serious plans to export the Eado and Eado XT to Europe in the not-too-far future, both cars will be present at the Frankfurt Motor Show in September alongside the new CS75 SUV.