An extremely beautiful and Cadillac Fleetwood Brougham in blue, seen in the Beijing Tuning Street here in the Capital. The vehicle was not in the best of shapes, dusty & dirty, with the bonnet popping out just in front of the right side of the wind screen. Fortunately, the big Caddy was slightly pimped, with huge wheels, shiny multi-spoke alloys and a very special hood ornament.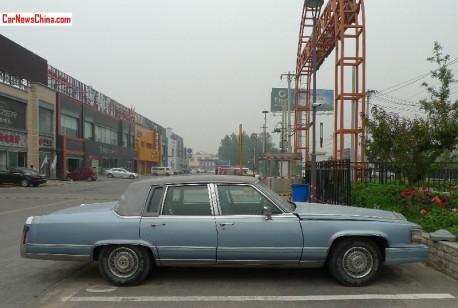 The west side of Beijing Tuning Street can be seen on the left. The huge vehicle was far too big for the tiny Chinese parking lot. Vinyl top was in reasonable condition, the color fading away a bit at the C-pillar.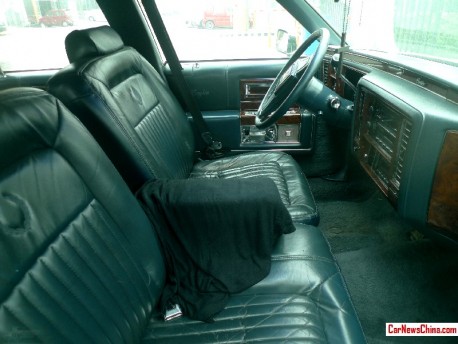 The interior was surprisingly clean with the original leather still on the seats and the original mats still on the floor. Plastics of the dashboard are too hard too die, ever, and the fake wood looked still like fake wood.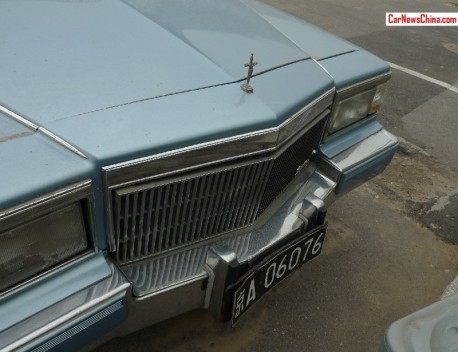 Cars with a giant grille like this are selling hot in China today. Cadillac should stop going sporty and all an make some decent sleds with loads of shine! China, will love. The rear-wheel drive Cadillac Fleetwood Brougham was made from 1985 until 1992, and this is likely a late example. Power came from a fat 5.0 V8 engine that pooped out 200hp. Not too much, but what she lacks for power she more than makes up with character and looks.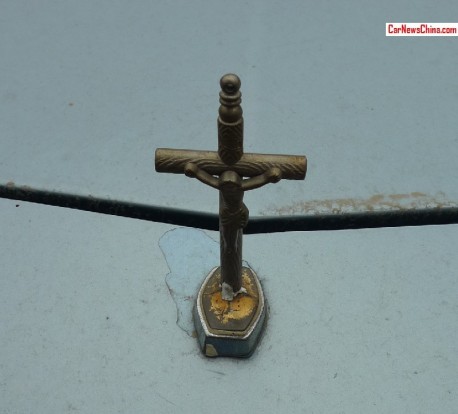 "Sweet Jesus, give me more horses!"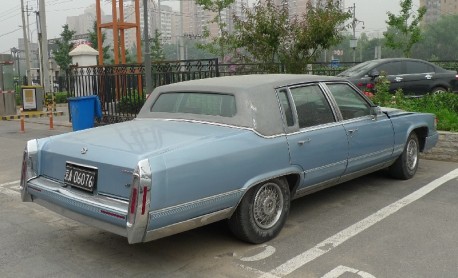 The Cadillac Fleetwood Brougham was never officially exported to China, but some arrived gray, via foreign-owned companies, or via diplomatic channels. This is the very first 1985-1992 Fleetwood Brougham we meet in country.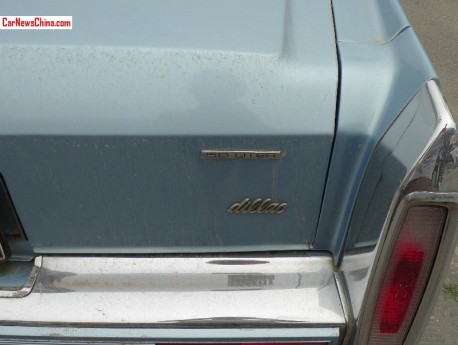 Rear lights brilliantly designed. Special badge for the 5.0 liter V8. It's a 'dillac'.