Today in China Car Girls the very beautiful babes of the China Formula Grand Prix (CFGP), a local open wheel formula racing class in China. The girls are all very smartly dressed in kinky red suits with some black accents. These particular photos were shot at the second race of the season at the Ordos International Circuit in the great city of Ordos in Inner Mongolia Province. Click on the Pics for Bigs™. Not very NSFW.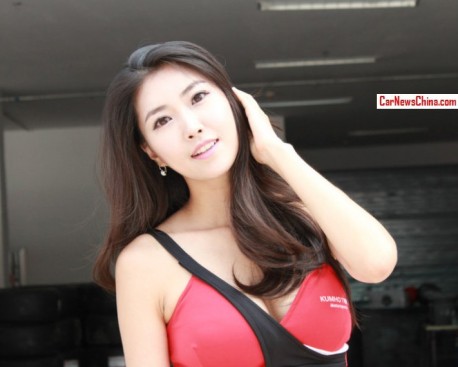 She will blow your tires away.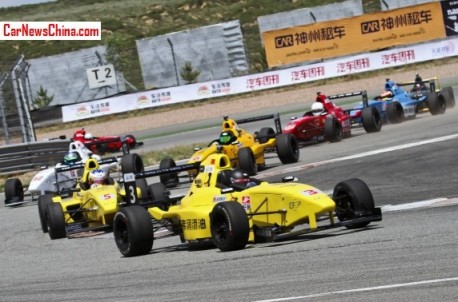 The CFGP,formerly known as Asian Geely Formula International Open Competition, races with cars co-designed by China's Geely and British race car manufacturer Van Diemen International. The car is powered by a Mitsubishi-sourced 1.8-litre 4G18 engine with 140hp and 172nm, good for a 240km/h top speed. The website of the series is sadly, no matter 'International', in Chinese only. The series, no matter 'series', only has four races per season.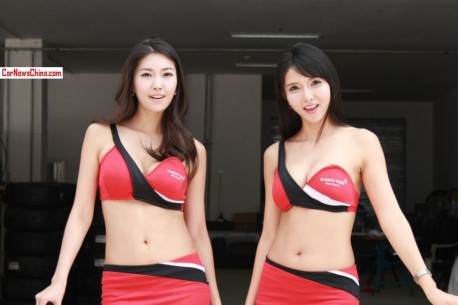 But who cares about all that when there can be love?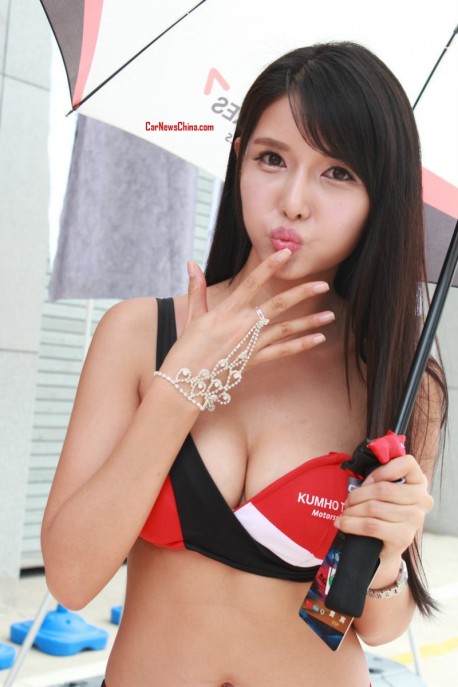 Girls holding umbrellas in just one hand are so sexy.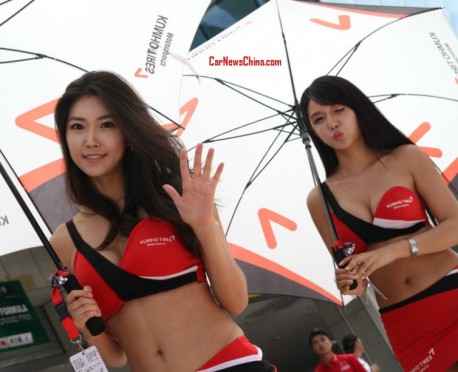 Five? No, there are only four races in the CFGP.
"Only four?", she seems to think.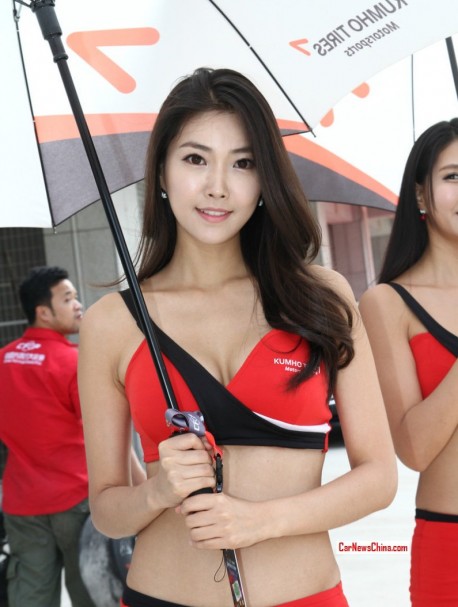 Don't think beautiful, just hold on to your umbrella. will ya'?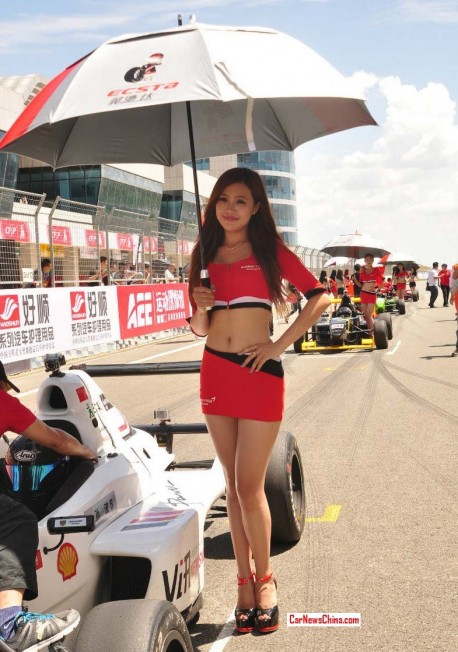 On the grid in Ordos.