Today in China Car Girls an incredibly beautiful Chinese babe getting all sweet with a big black Toyota Highlander SUV. The girl is wearing black shoes, blue pants, and a green tank top because green = good and that field is green, as well. Click on the Pics for Bigs™. Not very NSFW.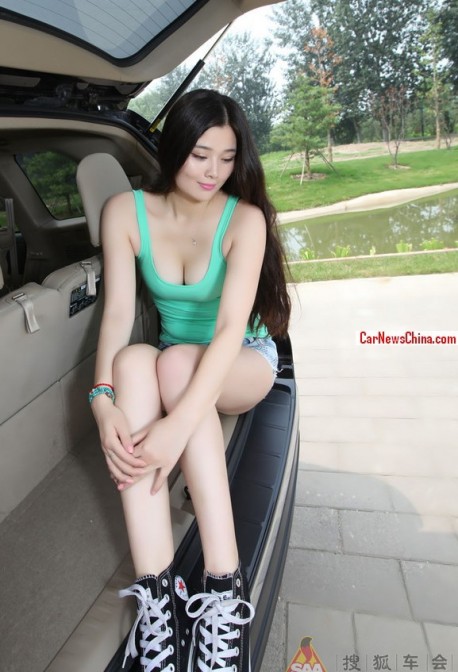 The Toyota Highlander is made in China by the Guangzhou-Toyota joint venture. The Land Cruiser, Land Cruiser Prado, and RAV4 are made by the FAW-Toyota joint venture. That's one SUV to three and that is unfair, Guangzhou-Toyota will therefore get the Fortuner too, most likely.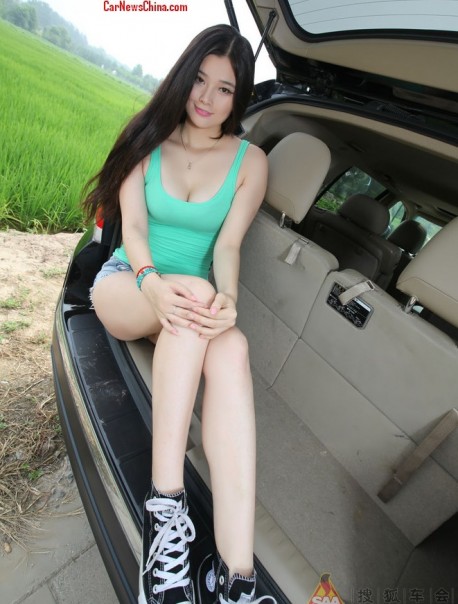 Price of the Toyota Highlander starts at 248.800 yuan and ends at 429.800 yuan. Engines: 2.7 liter four-cylinder with 190hp and 252nm, 0r a 3.5 V6 with 275hp and 337nm. The Toyota Highlander is a five-seater but comes with a small bench in the back that seats two children. When erected there isn't much space left for luggage, or girls. Our babe has great trouble finding room for her legs and her headlights.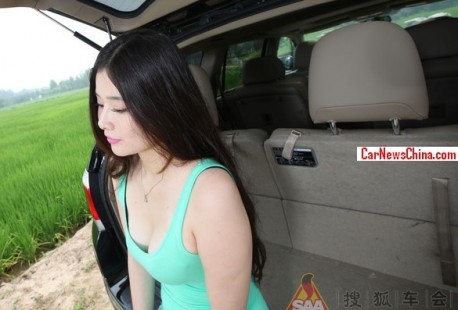 The girl and Highlander both live in Beijing. She is the actual owner of the vehicle, saying it has comfortable seats and a lotta space. Before her dad advised her to buy the Highlander she looked at cars such as the Volkswagen Tiguan, Ford Kuga, Honda CR-V and Toyota RAV4, but found those all too small. This girl, likes it big.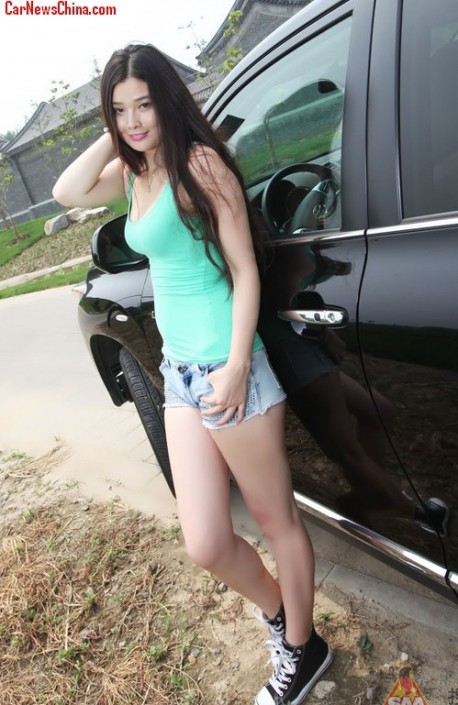 Daisy Du Ke.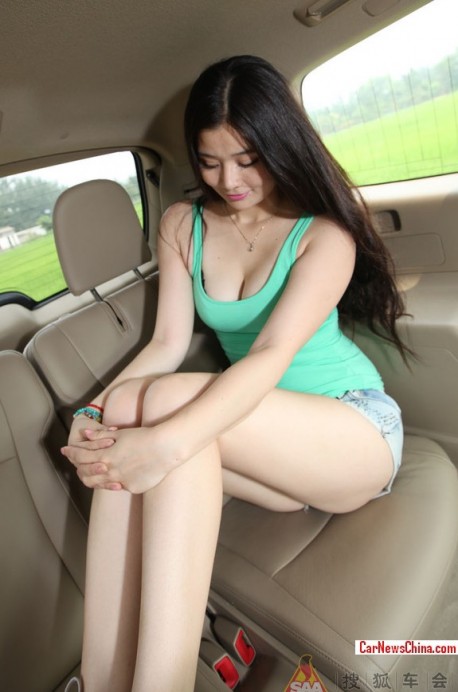 She is sitting on that bench here.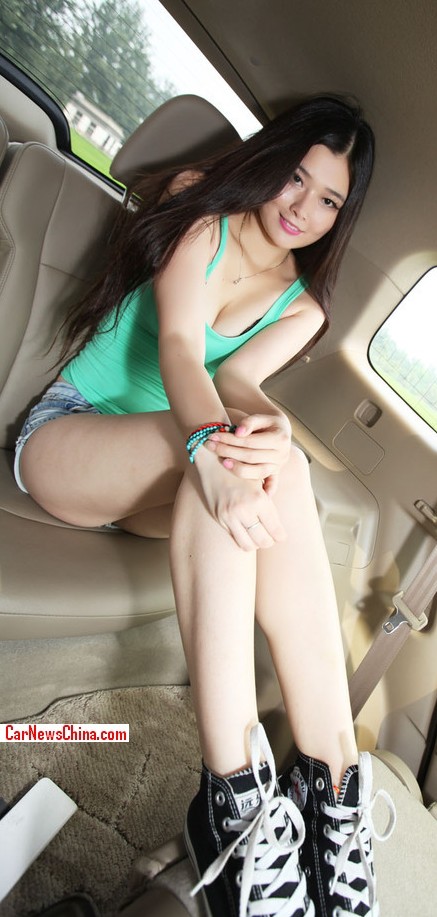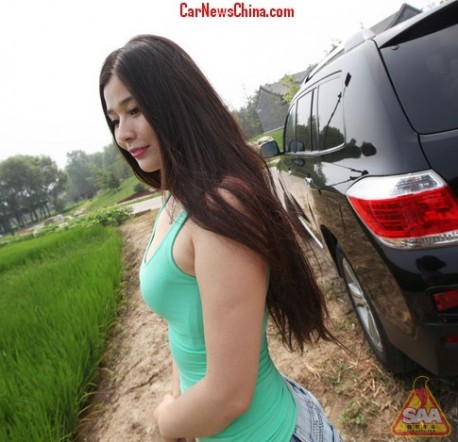 Great lines around the rear light and roof.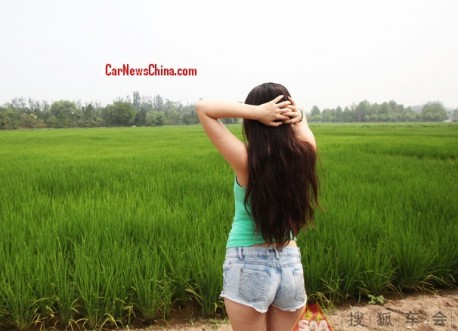 The green green fields of Beijing, and the girl gazing dreamy at out logo in the gray summer sky.