A very big and very blue XV10 Toyota Camry LE wagon, seen in the great city of Suzhou in Jiangsu Province. The XV10 Camry was made from 1991 until 1996, it was never officially exported to China so meeting one is a rare pleasure, and seeing a wagon is almost a miracle.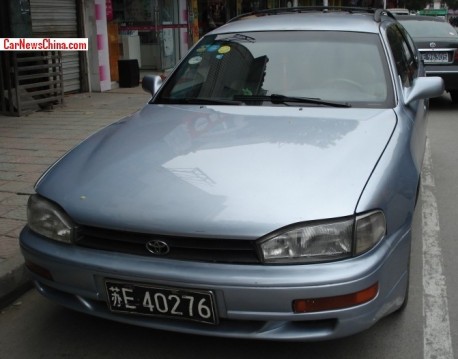 This clean blue example in Foshan is a pre-facelift car, produced from 1991 until 1994. Black license plate indicates it was imported by a foreign-owned company which were allowed to import their own cars in the 1980's and 1990's.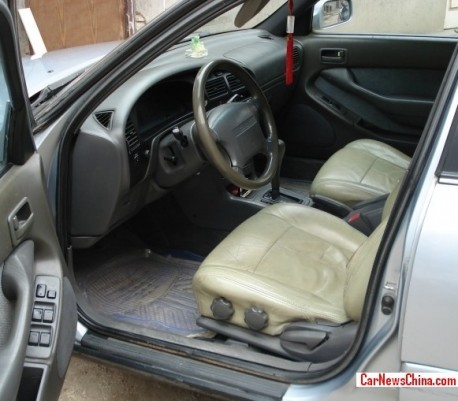 The XV10 was called 'Scepter' in Japan. The Camry-nameplates and steering wheel on the left likely mean this car was made in Toyota's US factory in Kentucky. The LE sat in the middle of the Camry range, above the base model and under the sporty SE and top-of-the-line XLE.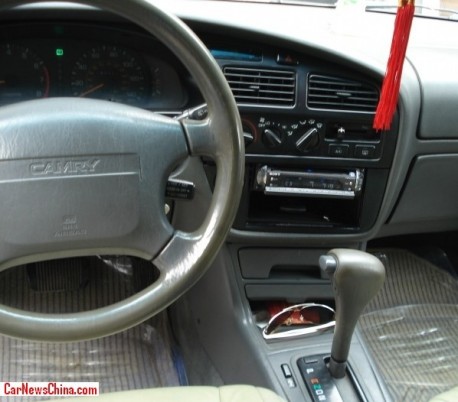 Those beautiful 90's when gray plastic was King!
The XV10 was front-wheel drive. Base engine was a 2.2 liter four cylinder with 130hp and 197nm. The top engine was a 3.0 V6 with 185hp and 264nm. The 2.2 was mated to a 5-speed manual whereas the 3.0 came with a 4-speed automatic.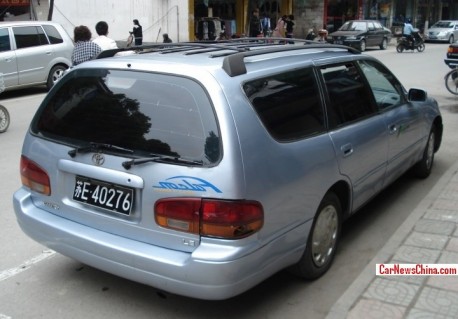 The rear end of the wagon was very straight down to street, contrasting weirdly with the curved side window. Not pretty, but special. The wagon was 4.1 centimeter longer and 3 centimeters higher than the sedan, bringing the measurements to 4811/1770/1430, and the wheelbase was 2619.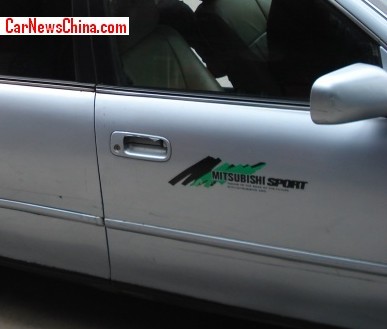 Chinese car owners and their stickers, it is not easy, not easy…