The facelifted Toyota Reiz has been launched on the China car market. Price starts at 209.800 yuan and ends at 314.800 yuan. The facelift includes a new shiny grille, new head lights, new rear lights, and new bumpers. The facelift brings the China-made Reiz  back in line with the Japan-made Reiz (aka Mark X).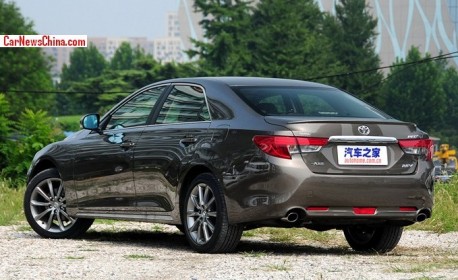 The Toyota Reiz is made in China by the FAW-Toyota joint venture. Engines: 193hp 2.5 V6 and 227hp 3.0 V6, both mated to a six-speed automatic gearbox sending power to the rear wheels. The Reiz has a small but very fanatic following in China. Most buyers looking for a Toyota sedan go for the Camry, which is made in China by the Guangzhou-Toyota joint venture.
Those who are cool tend to love their Reiz, a lot: best body kit ever, orange,  Xiali N3, lowrider, blue-pink, zebra, black & white, with girl, and with very big balls.