A very pretty Chinese girl and a very pretty Kia K5, living in the great city of Taiyuan in Shanxi Province. The girl is dressed in a black sorta-suit and black shoes. The Kia K5 sedan is painted in white and wrapped in black and mint green, and further sexed up by a black grille, green lights in the bumpers, mint green alloys, and a German-style license plate with number K5 00001.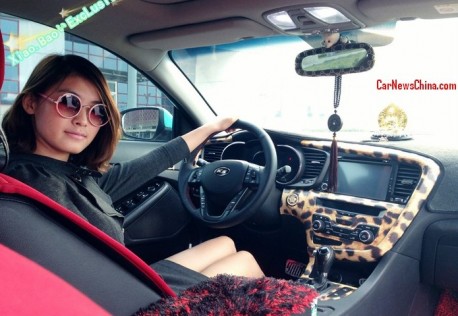 More beauty inside. The dash and rear-view mirror were clothed in tiger, the center tunnel in red-black, the seats covered in red, and the floor got red mats.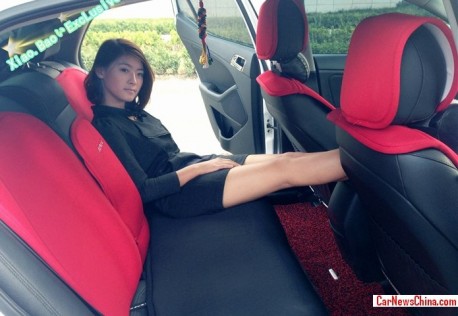 Girl got long legs.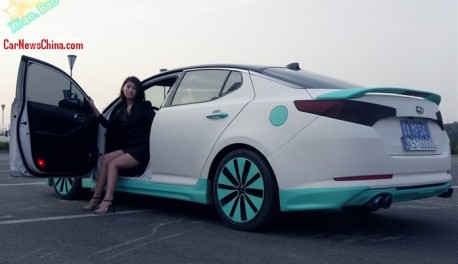 Rear lights are dark-red. Door handles, fuel cap and rear wing are in mint green too. The Kia K5 is made in China by the Dongfeng-Yueda-Kia joint venture, price starts at 129.800 and ends at 249.800 yuan. Engines: 2.0 with 160hp, 2.4 with 180hp, and a 240hp 2.0 turbo is on the way.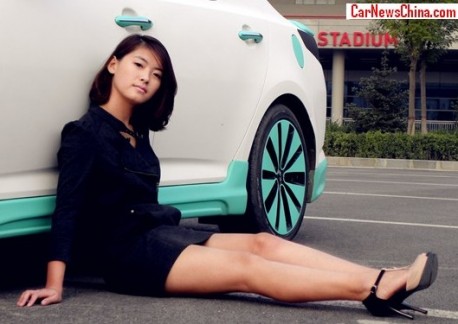 The Kia K5 is a popular car in China, but sadly not too popular for making-more-pretty. We only have: pink cobra, matte-mint green.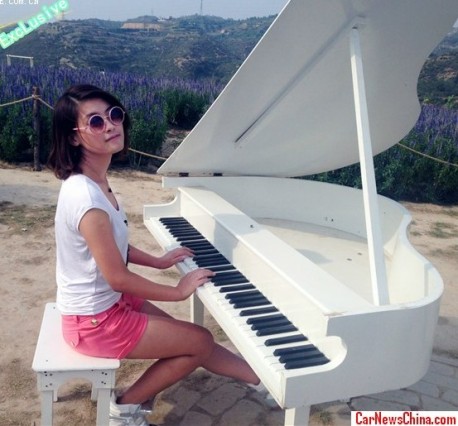 The girl playing piano close to a field.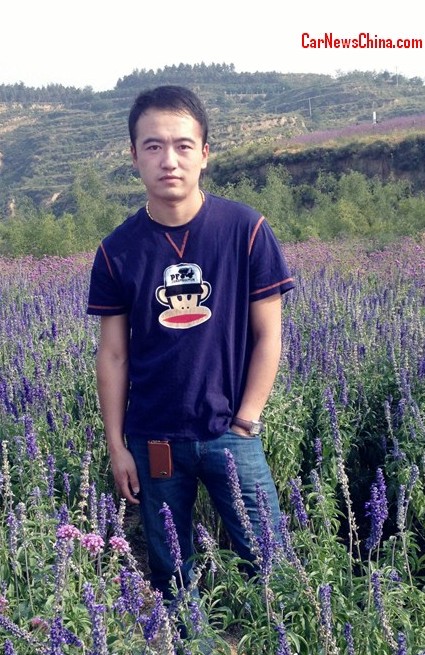 Her husband, he did the car, in that field.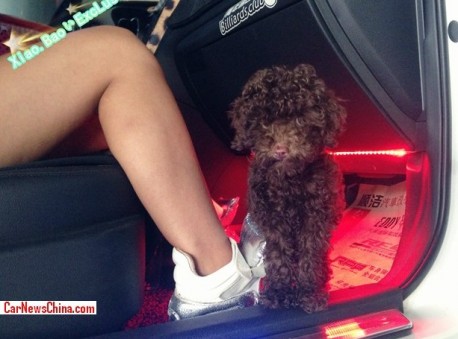 Their dog in their car. Red lights under dashboards are always good. Newspaper covers floor mat so dog can pee and poopoo without worry.