A very beautiful and very black sixth generation Cadillac Sedan de Ville, seen in central Beijing not far from the CarNewsChina.com office towers. The sixth generation Sedan de Ville was made from 1985 until 1993, this particular car is the facelifted variant that debuted in 1989.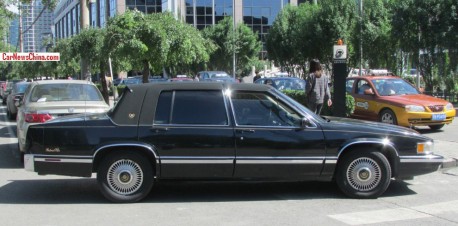 This is a top-spec versions with shiny multispoke alloys, a full-size vinyl roof, chrome around the wheel arches, and darkened windows. The Caddy seems to be in perfect condition, which is rather special in China because the Sedan de Ville was never sold on the Chinese car market so parts and expertise are very hard to get.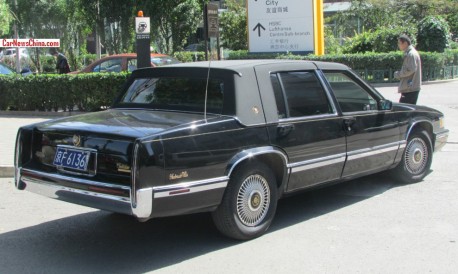 The antenna needs some work, but otherwise a brilliant example. Power came from a 4.9 liter HT-4900 V8 with an output of 200hp and a very neat 373nm. That's more than enough to waft comfortably through the traffic jams in the capital… By far the very best old Caddy we have seen in China so far, may she ride along for a many years more.