A very gray Audi 80 B3 sedan, seen parked at the back of the Worker Stadium in central Beijing. I first met the good vehicle about a year ago and it hasn't moved an inch since then, as if somebody forgot the poor car. The Audi 80 B3 was made from 1986 until 1991. It was never exported to China and this is the first one I met in country.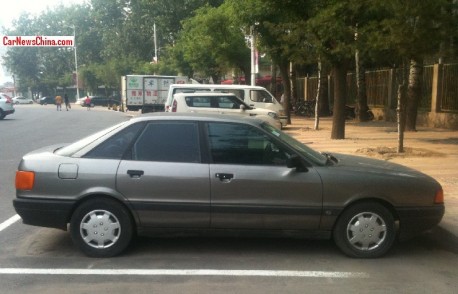 The front tire is deflating slowly but the 1980's 80's were a strong kind of Audi, even a few years outside a Chinese stadium won't kill them. The vehicle is in a very good overall shape. No rust, no bruises, no scratches, and nothing is falling off. Plastic wheel covers are period.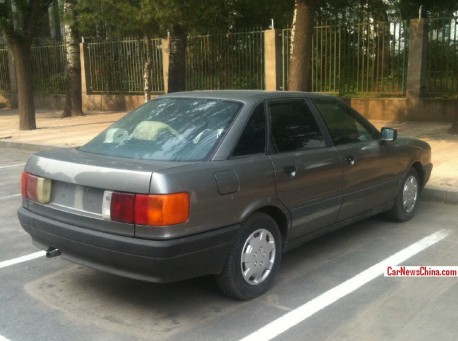 The B3 got power from a many different engines; the smallest was a 1.4 with 64hp and 110nm, and the biggest was a 2.0 with 135hp and 181nm which powered the sporty Audi 80 16V. This particular car doesn't have badges so I can't say for sure what type it is, but it seems to be a middle-of-the-range.
Let's hope the owner changes his mind and get this fine old Audi back on the road!