A picture perfect second generation Subaru Impreza WRX STi, seen in the Lido area in Beijing. The vehicle looked as if it was made only yesterday; with the famous blue paint as smooth as silk, the gold painted alloys as shiny as gold, all the racy decals and badges at their original positions, and with the giant rear wing standing straight up!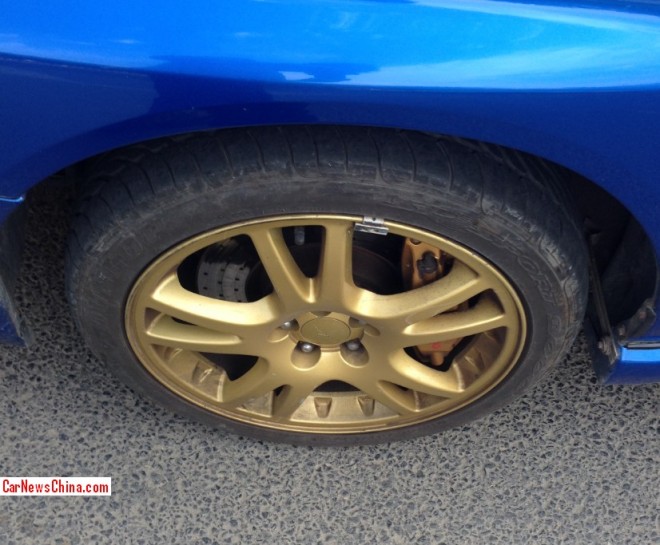 The second generation Subaru Impreza was made from 2000 until 2007. This particular car is a very rare pre-first-facelift example which was only produced from 2000 until 2002. Subaru decided to such an early facelift after the whole world said it was ugly. But the 2000 facelift made things worse, so Subaru decided to facelift to poor car again in 2005, which made the Impreza ugly to the max! Today thus, most say the pre-first-facelift Impreza was actually not at ugly at all…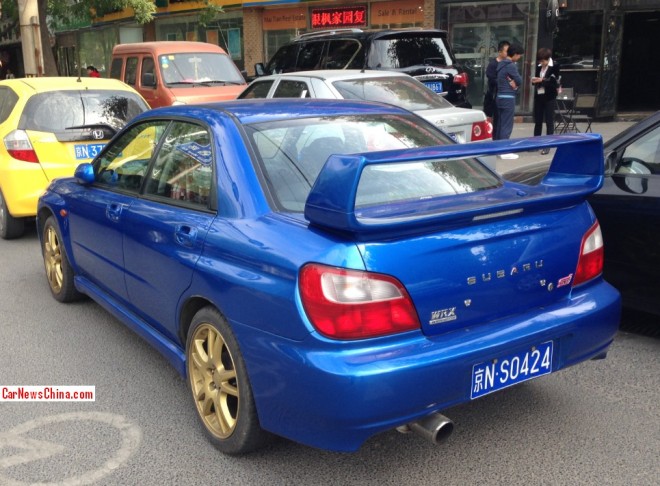 The masterly winged WRX STi was powered by a turbocharged four-cylinder engine, good for an official 280hp and 350nm. No matter it didn't look as good as the first generation, lighting fast it was, especially on gravel, and it sure is the best car for hacking through Beijing's endless traffic jams.
The second generation Impreze was never officially imported into China, but many hardcore fans managed to get their hand on a WRX via the gray market, for a hefty premium. Time now for our Famous China-Subaru Impreza WRX Collection™: matte black, body kit, orange sec-gen, first-gen GC8C, and the Swift.