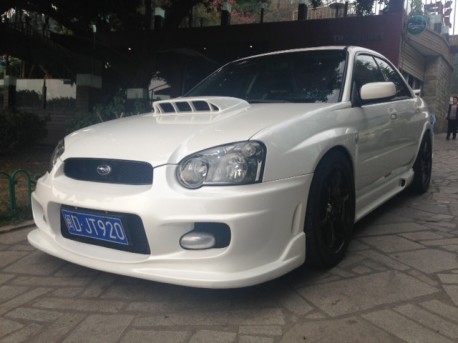 Here we have a very white second generation  Subaru Impreza WRX STi with a fatass body kit, seen in the great city of Xiamen in Fujian Province by reader Pinut187, thank you for the pics! Pinut187 found himself a great spotting ground, earlier on he met pinkish Ferrari 458 and a wild Porsche 911 Turbo Cabriolet in the very same area of town.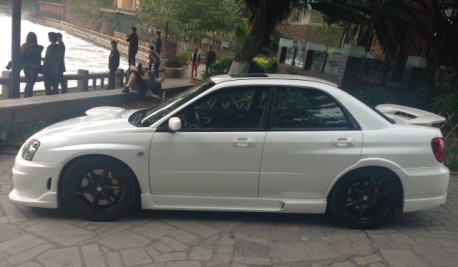 The body kit consists of at least 100 kg plastic. Best parts are up front with a very low front lip and around the rear wheels with an interesting 'air intake' and a funky bit over the wheel arch. Big wing on the back is good too, because big wings on the back are always cool.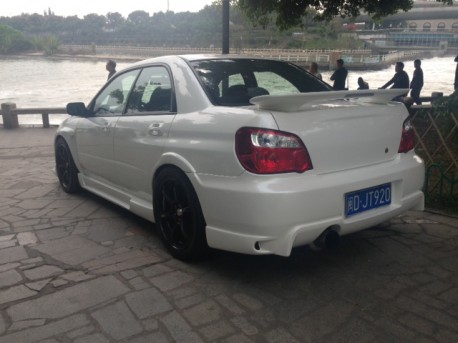 Air vents, big exhaust pipe, and a huge diffuser. The second generation Subaru Impreza was made from 2000 until 2007, this white speeder is a 'first facelift' model which was produced from 2002 until 2005. The WRX STi was powered by a 2.5 liter boxer engine that pooped out max 280hp in factory specification. This particular car in Xiamen however, likely has a bit more…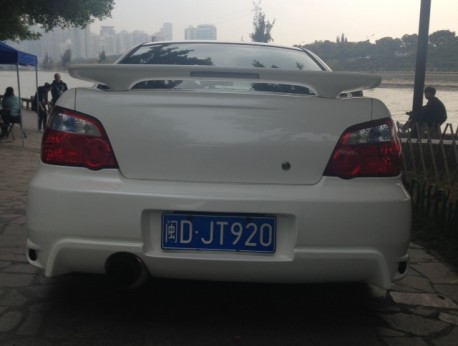 How the ass of an Impreza has to look.
The Impreza is sadly still a rather rare car in China, we have only seen two, and a kind of: orange sec-gen, first-gen GC8C, and the Swift.