A beautiful black Jaguar XKR coupe, seen on the Beijing Tuning Street in east Beijing. The Jaguar XJR was the super speedy supercharged variant of the Jaguar XJ. The first generation XK was made from 1996 until 2006 and the XJR arrived in 1998. The first-gen XK was never officially exported and is therefore a very rare cat to see in China.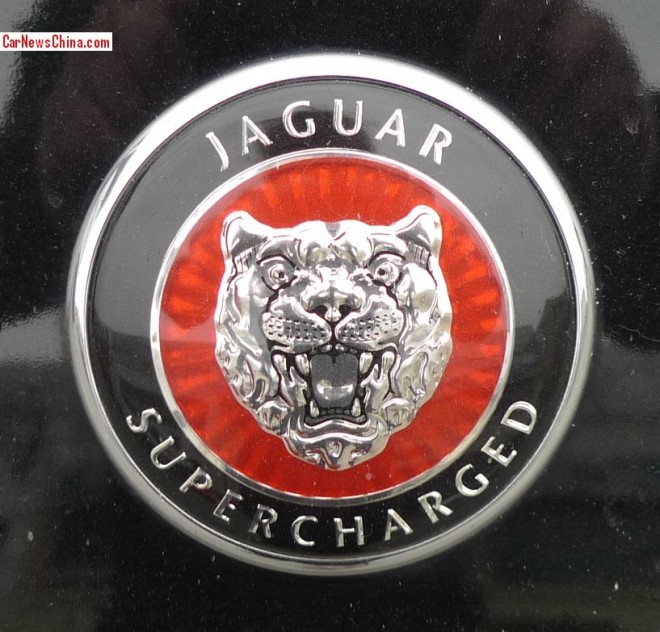 Best badge in the business, ever.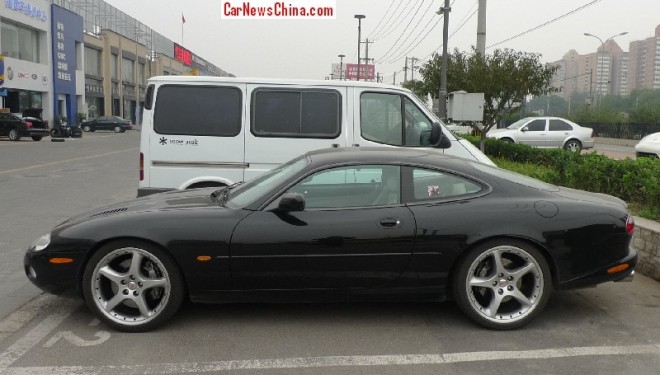 Five spoke alloys are a recent addition but don't look bad on black Jag. The rest of the vehicle is completely original and in very good shape. Keeping it like that ain't easy in China since parts and expertise are hard to get. For the first two years of its existence the XKR was powered by a supercharged 4.0 liter V8 that jagged out 375hp and 525nm. In 2000 the engine was replaced by a supercharged 4.2 liter V8, powered up to 400hp and 552nm.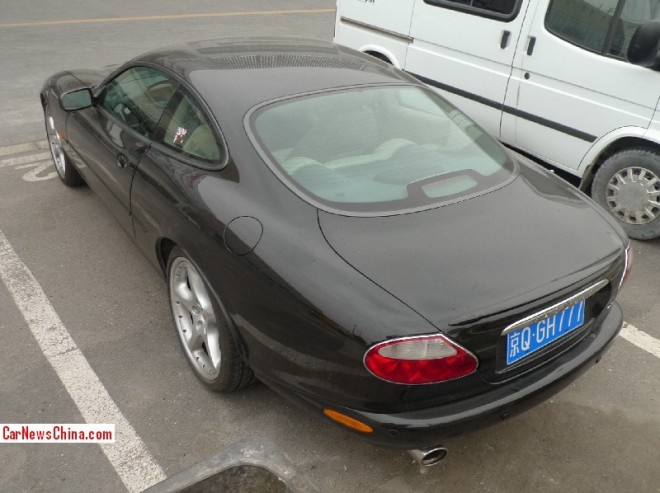 Still an incredible sexy kitten, especially from behind. Sadly, only a very few Chinese car nuts know about Jaguar's auto sport heritage. Import of the current XK started some four years back but sales are very slow. The new F-Type however has been received with great enthusiasm, it might very well be the car that turns the tide for Jaguar in China.