The long delayed Beijing Auto B40 will be renamed Beijing Auto BJ40 when it finally hits the China car market on December 28. 'BJ' stands for BeiJing, tha capital of country and brand name of the vehicle. The B40 will be powered by a 2.4 liter four-cylinder petrol engine with 143hp and 217nm, mated to a 5-speed manual transmission.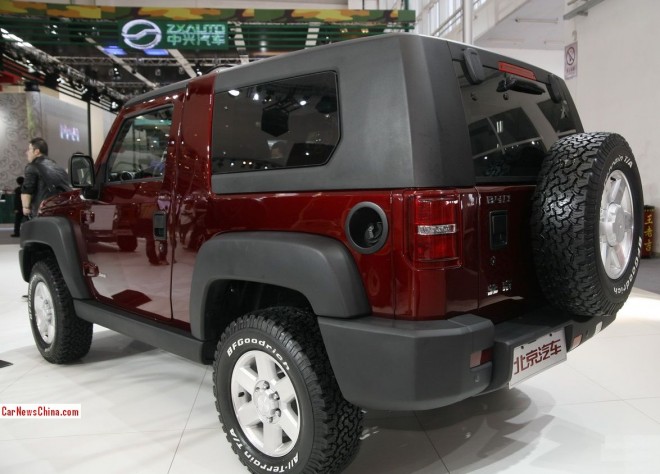 Chinese media once again speculate about a possible 2.7 liter four-cylinder with 150hp and 235nm, but Beijing Auto hasn't confirmed that engine yet. Price of the Beijing Auto BJ40 will start around 200.000 yuan.
The B40/BJ40 debuted as a concept on the 2010 Beijing Auto Show. Development was delayed so much because Beijing Auto couldn't decide on the engine. Over the years they tried and developed all sorts of engines, ranging from the 2.4 liter four-cylinder to newly developed 1.8 turbocharged engines to Saab 2.0 turbo engine, and back all over again. It seems the finally settled on the ancient 2.4 that dates back to the days of the Beijing-Jeep Cherokee.