The super smooth Volkswagen XL1, seen in the Volkswagen China headquarters in the Sanlitun area in Beijing. Volkswagen had shipped two XL1 spaceships to China for green-tech promotion activities and some marketing. Chinese journalists were invited to drive the XL1 on a closed track, but sadly we were not.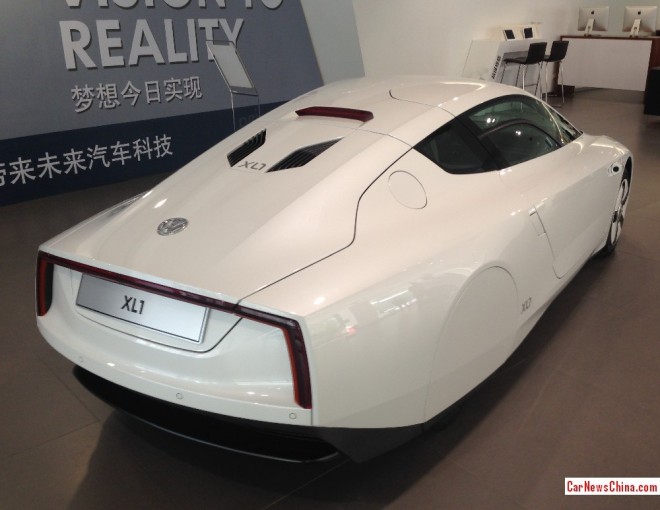 The Volkswagen XL1 plug-in hybrid is one of the cleanest cars on the planet, using only 0.9 liter diesel per 100km and emitting 21 g/km of CO2. Power comes from a 0.8 liter two-cylinder diesel engine with 47hp and a 27 hp electric motor, sending horses to the rear wheels via a seven-speed DCT.
Volkswagen will build only 250 examples of the XL1, and a yet unknown number will be exported to China. Chinese automotive media say the XL1 will be priced at 1.25 million yuan or 205.000 USD. Price in Europe is expected to be 112.000 Euro or 154.000 USD.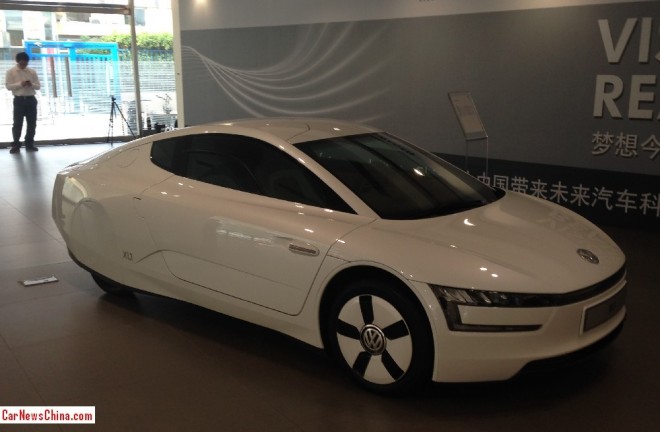 Interestingly, diesel engines are forbidden in most Chinese cities, no matter hybrid or not. This is why, for example, Volvo will develop a petrol-powered variant of the S60/V60 PHEV for the Chinese car market. Volkswagen will have to find a way around the law. Finding customers will be less of a problem. The hype surrounding the XL1 is huge in China with most media calling it a 'super car', which will appeal very much to tech savvy super wealthy car buyers.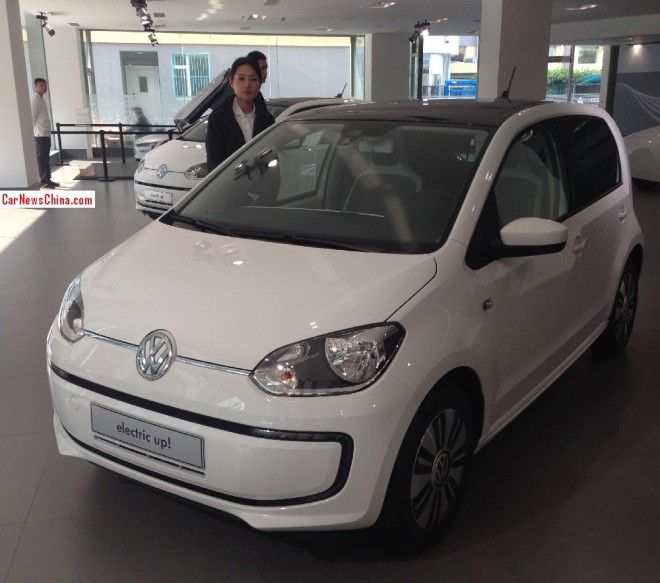 The electric up! was also in town. Volkswagen will launch it on the China car market next year as an import. Official debut in China is scheduled for the Guangzhou Auto Show in late November. Importing the electric up! means it will be expensive and as a full-electric car it will be rather useless in China because there are basically no charging points anywhere at all. On the plus side however the electric up! won't have any competition…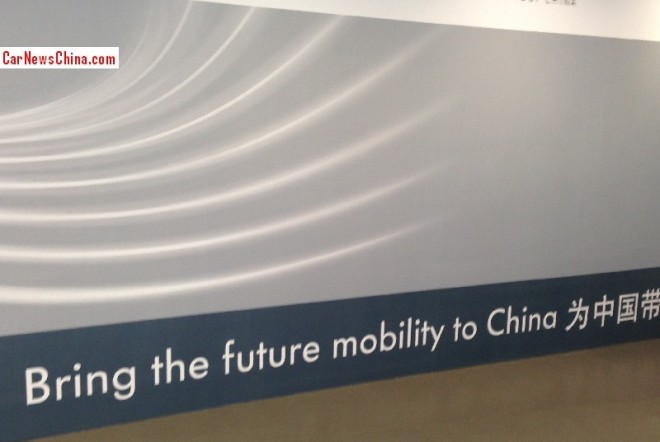 Savvy slogan and so much coolio clean cars. But before we forget, there once was a time when things were very different at the Volkswagen headquarters.