Volkswagen's China head office is only two blocks away from the CarNewsChina office towers in Beijing. On the first floor of the building Volkswagen has a showroom with always interesting cars. This time was the best so far with this extremely rare Bugatti Veyron Bleu Centenaire, in celebration of Bugatti's 100th anniversary.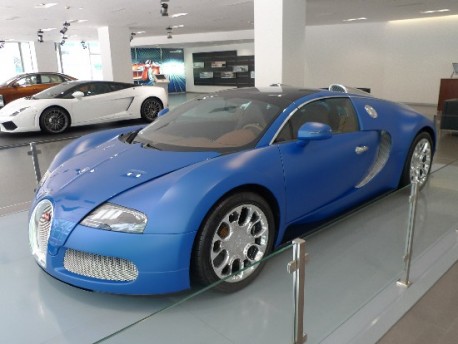 It is a truly impressive and incredible beautiful car. It is also a big car, note the Gallardo in the back ground, the Veyron is much bigger on all sides. The Centenaire is painted in an unique combination of sprintblue matt and sprintblue gloss. Horsepower is the same as in the 'regular' Veyron; 1001 hp indeed.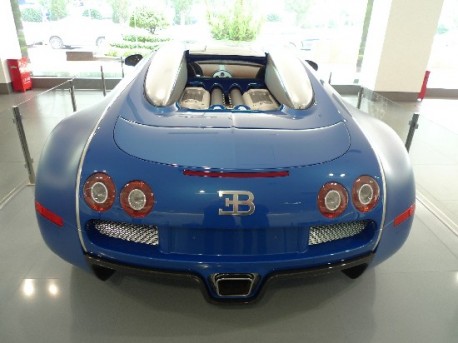 One Volkswagen employee told me the Bleu Centenaire had already been sold to a very wealthy Chinese businessman. He wouldn't say for how much but earlier report suggest the standard Veyron costs at least 2.5 million USD in China.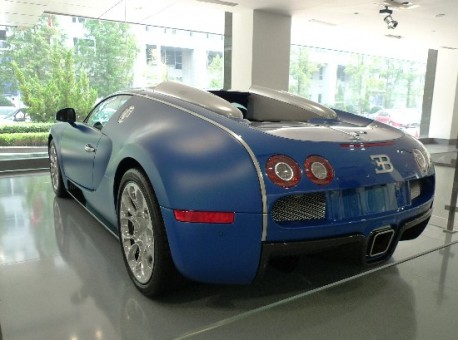 The Chinese super rich love special editions and Bugatti knows. At the Shanghai Auto Show in April the brand launched two special edition Veyrons made on order for Chinese customers; the Grand Sport Special Edition and the Super Sport Edition Merveilleux. There is even a special Veyron mobile phone!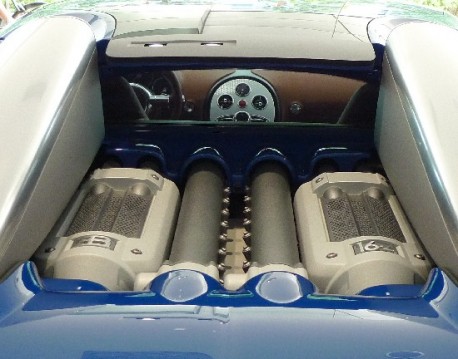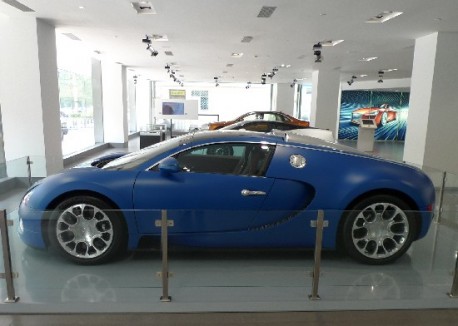 A great piece of work it is. I will get back later on the Gallardo, that one was a special edition as well.