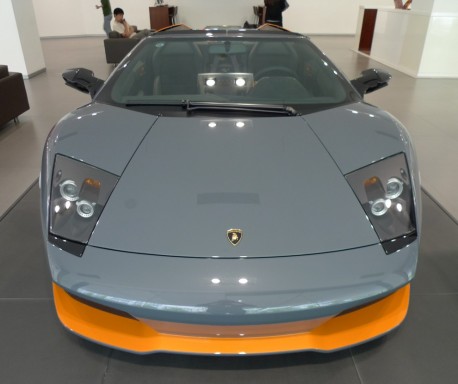 Here we have an extremely rare Lamborghini Murcielago LP 650-4 Roadster, seen in the Volkswagen headquarters in Beijing. The vehicle isn't there anymore, I took these pics a while ago, but for reasons very secret I couldn't write about this super Lambo any earlier. Time oh time! Well, here is the monster in all its monstrous glory…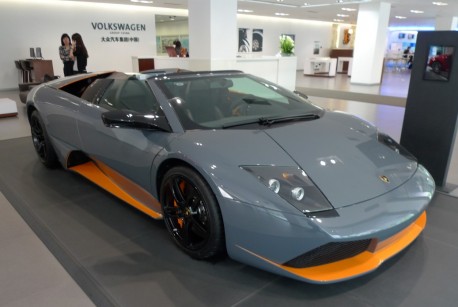 The Murcielago LP 650-4 Roadster was launched in 2009 as a limited edition based on the Murcielago LP 640. Only 50 cars were made, all painted inside and out in this interesting combination of Grigio Telesto (gray) and Arancio (orange). Huge 5-spoke alloys and mirrors were painted in black. Other special features were orange brake calipers and a transparent engine cover.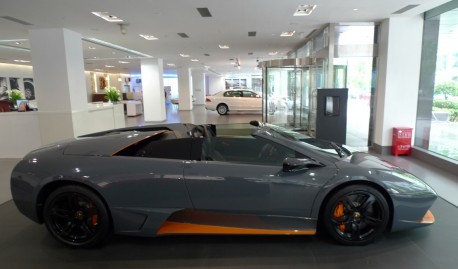 Power came from the manic 6.5 liter V12 engine, in the LP 650-4 good for 641 hp (650 ps) and 660nm. Top speed was 330km/h and 0-100 was gone in just 3.4 seconds. Without a roof!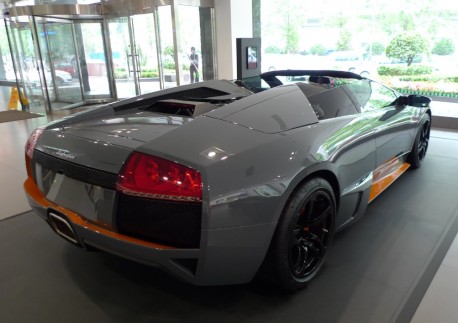 The LP 650-4 Roadster is by far the most impressive Lamborghini Murcielago I have seen in China, but some others were good too: LP 670–4 SV China Limited Edition, crashed, shiny red, with FF, China Limited SV, double China SV,  matte black SV, roadster in gold, an expensive toy, SV in black, gray, SV in yellow, lime-green, chrome, Versace Edition, SV crash, LP650-4 Roadster, and another SV in yellow.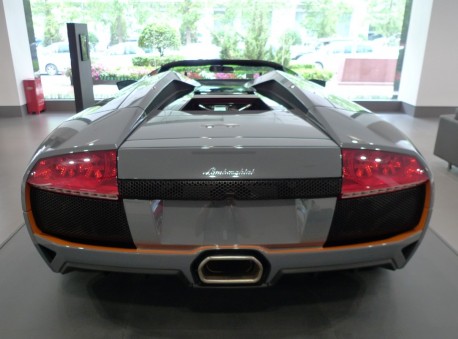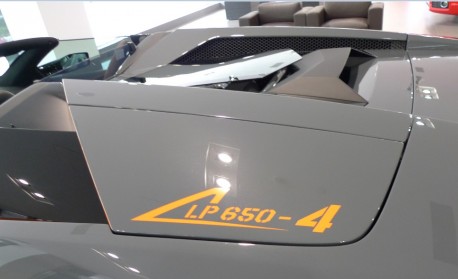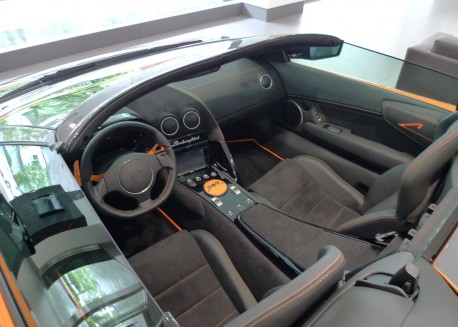 If you don't like to look at orange…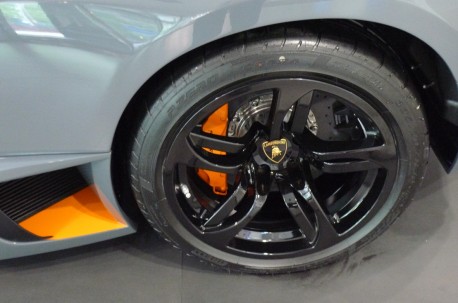 Brilliant.