The Chrysler 300S has been launched on The China car market, priced at 460.900 yuan or 75.600 USD. The 300S is a China-only sporty edition of the 300C, looking very much like the US-spec Chrysler 300 SRT8. The 300S comes with a body kit, 20 inch wheels, black 5-spoke alloys, a black grille, and a wing at the back.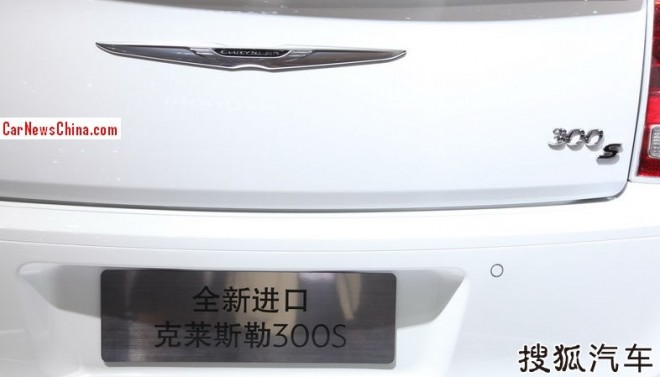 Sadly, it is all optical. Power comes from the 3.6 liter V6 with the standard 292hp and 350nm. Not a single extra horse for the S, which means it will likely be slower than the base variant due to the extra weight of the body kit.
The current Chrysler 300C is imported into China, but only the 3.6 liter V6 versions. Chrysler does not sell the V8 versions on the Chinese market. Price of the base 3.6 300C starts at 446.900 yuan or 73.000 USD.
On the April 2012 Beijing Auto Show Chrysler showed off another China-special, the 300C Ruyi, an extra luxurious variant of the 300C with hypersonic speakers and such. Sadly, the Ruyi never made it to the market.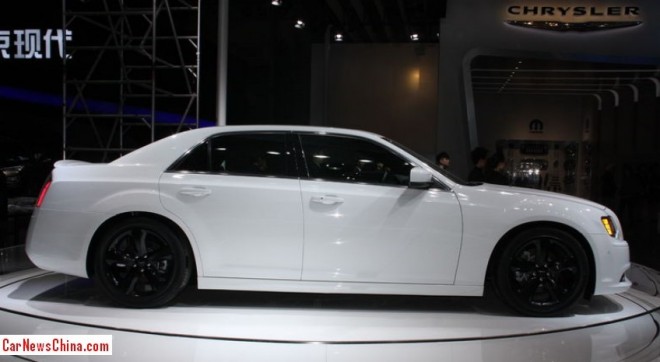 Worth the extra money for the looks alone?