An very speedy and very red MKIII Toyota Supra sports car, seen on the streets in the great city of Chengdu in Sichuan Province. The Supra is slightly sexed up by a very non-standard license plate reading 99998. Nine and eight are both lucky numbers in China, and the owner of this great Japanese legend is a very lucky man indeed.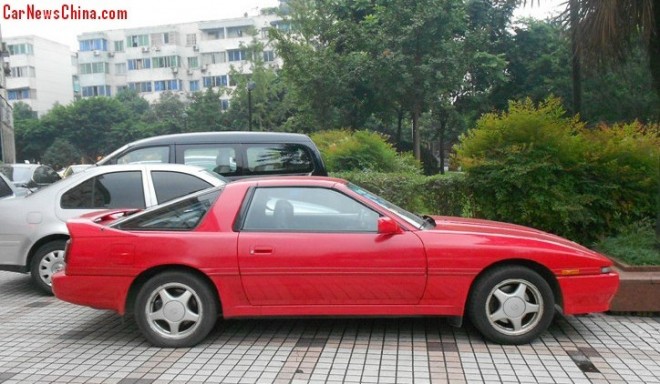 The MKIII A70 Supra was manufactured from 1986 until 1993. The 5-spoke alloys and the Toyota badge on the bonnet indicate this particular car is a 1991-1993 model. The vehicle seems as clean as a bean which is rather remarkable since the MKIII Supra, or any other Supra for that matter, was never officially exported to China so parts and expertise are really hard to get.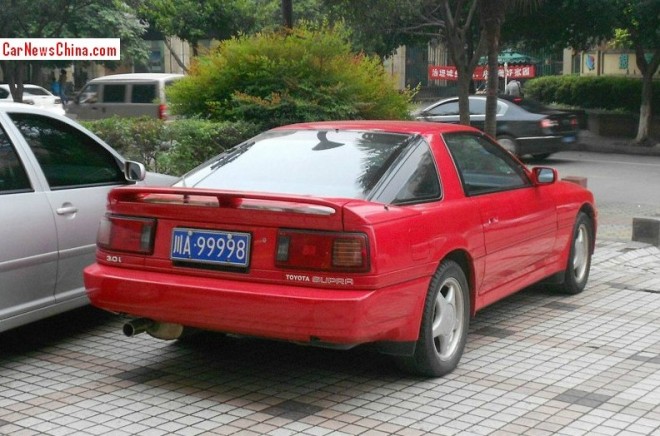 Exhaust pipe seems after market, but this is otherwise a 100% period original. The 3.0i badge means we are dealing with a rare non-turbo car, powered by the Toyota 7M-GE engine; a 24-valve 3.0 V6 with an output of 204hp and 265nm. This strong and reliable engine formed the base for the 7M-GTE Turbo with 230hp and the mad 1JZ-GTE twin-turbo with 276hp, which was the most powerful engine available in the MKIII.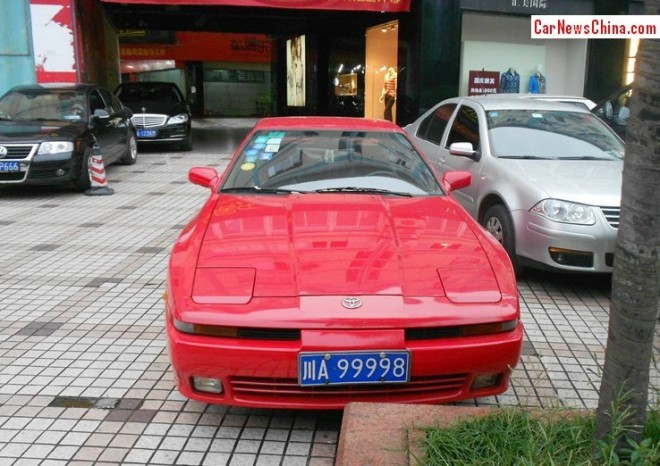 An incredible beauty of a car, must be dream to ride fast over the challenging mountain roads in the  rural areas around Chengdu. And with such a lucky license plate minor annoyances of the area, like wild pandas crossing the road without any warning, will likely be avoided.