Bentley will launch a new special edition Mulsanne Mulliner for the Chinese car market. The Benetley Mulsanne Four Season Edition will debut on the Guangzhou Auto Show on Friday. The Four Seasons Edition consists of five different cars, referring to the traditional Chinese 'Five Elements', which are: earth, wood, fire, metal, and water.
The seasons and elements are divided over the five cars. The golden car is all seasons & earth, the green car is spring and wood, the red car is summer and fire, the white car is autumn and metal, and the black car winter and water.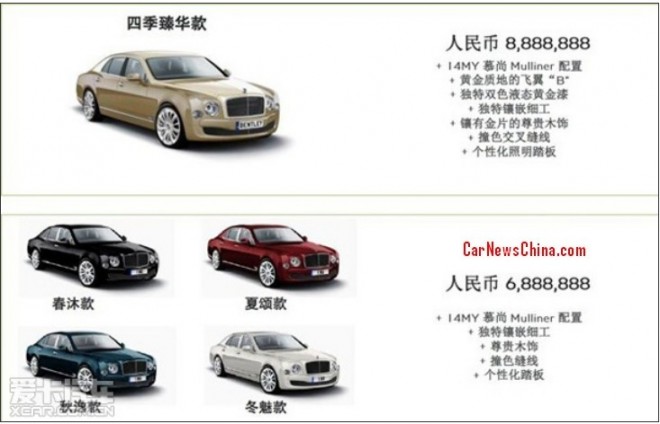 The golden car is limited to only five examples, the other four are limited to 10 examples each. Each cars comes with a bespoke interior decorated by a traditional kind of Chinese wood: pine for all seasons, orchid for spring, bamboo for summer, chrysanthemum for autumn , and plum for winter.
Price for all this pretty: 8.888.888 million yuan or 1.46 million USD for the golden car, and 6.888.888 million yuan or 1.13 million USD for the four others. Eight and six are both lucky numbers in China. Price of the base Mulsanne, without any seasons or elements, starts at 5.25 million yuan or 861.000 USD.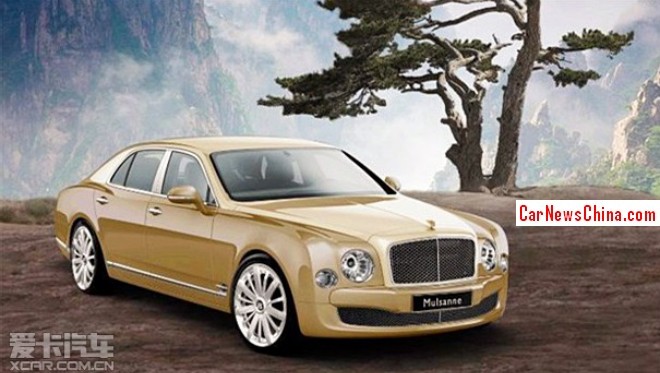 Special editions are magically popular and China and Bentley will sell these 45 cars without a doubt within mere seconds. Giant pine tree in the background.
---
Recommended Posts: