The Fiat Ottimo, formerly known as Fiat Viaggio hatchback, has been launched on the 2013 Guangzhou Auto Show. The Ottimo will hit the China car market in December, price will start around 100.000 yuan. The Fiat Ottimo is based on the Fiat Viaggio sedan, which is basically the same car as the Italian-American Dodge Dart.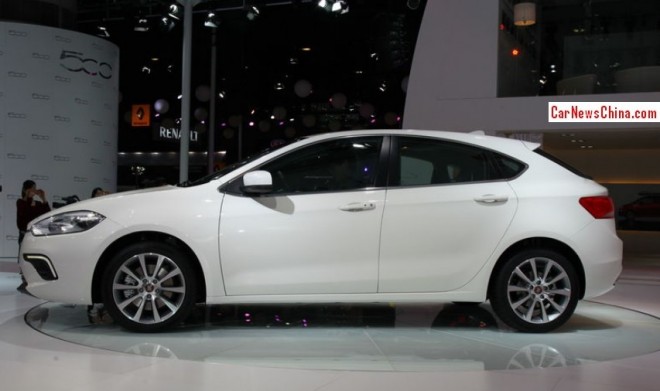 The Viaggio sedan and Ottimo hatchback are made in China by the Guangzhou-Fiat joint venture.  Fiat is also working on a Viaggio cross-kinda-wagon which will debut sometime late next year. The wagon will spawn a Dodge variant, the hatchback probably not.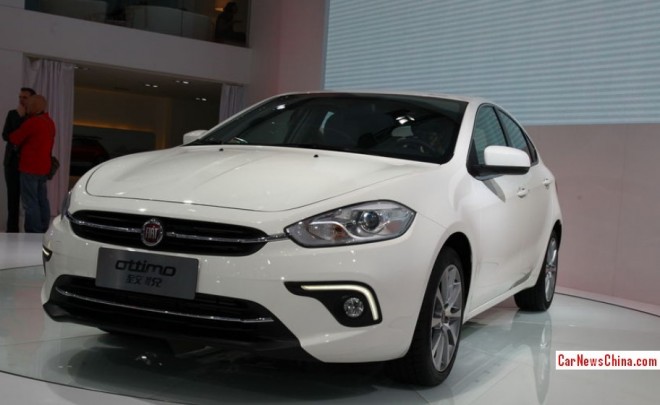 Not only the ass differs. The front has a more aggressive design with a smaller grille and a racy bumper.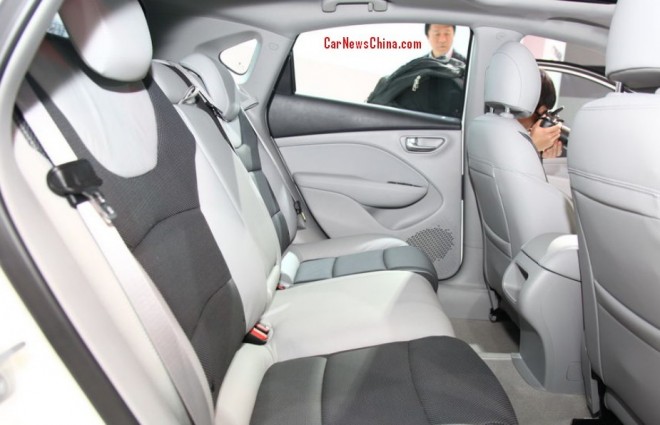 Still enough space for the head. Sporty seat design. White plastics look a bit on the cheap side.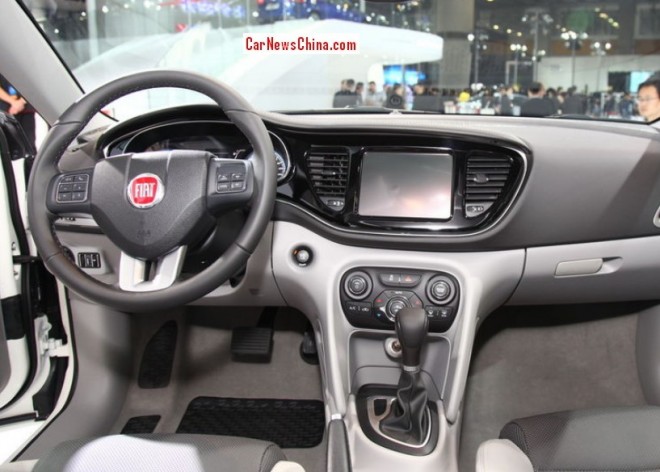 Dash is the same as in Viaggio sedan.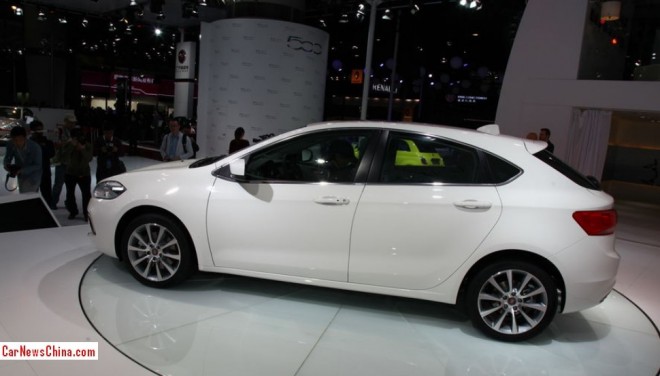 Good looking car. Now if Fiat opened some more dealers in China it would possibly sell as well.