An incredible Lamborghini Diablo SV, spotted in China in cramped quarters in the great city of Shenzhen in Guangdong Province. The Diablo SV debuted on the 1995 Geneva Auto Show, it was the hard core variant of the hard core Lamborghini Diablo super car. The SV came with an extra aggressive body kit including air intakes on the roof, a resigned front spoiler, and a large adjustable rear wing.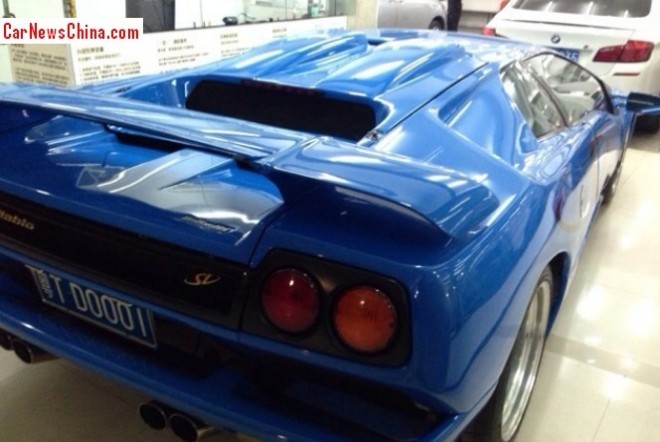 Twin-double exhaust pipes standard on SV. Note license plate D0001, that's a rare one… The Diablo SV was powered by an extra souped up version of the mighty Lamborghini 5.7 liter V12 engine, good for 510hp and 580nm. This particular great blue monster seems to be in perfect condition, a remarkable feat because the Diablo was never exported to China, so parts and expertise are very hard to get. As far as we know only a very few cars reside in China today, and only two more are real for sure..: VT Roadster, matte black SV, Diablo Auto, and from-scratch.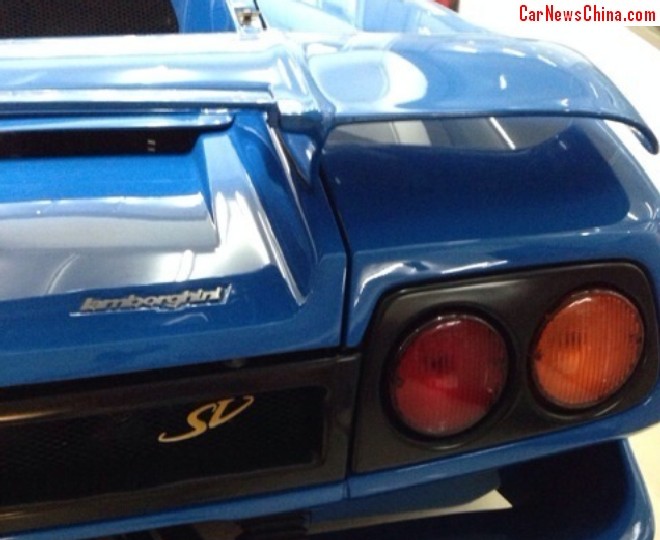 When lettering was an art.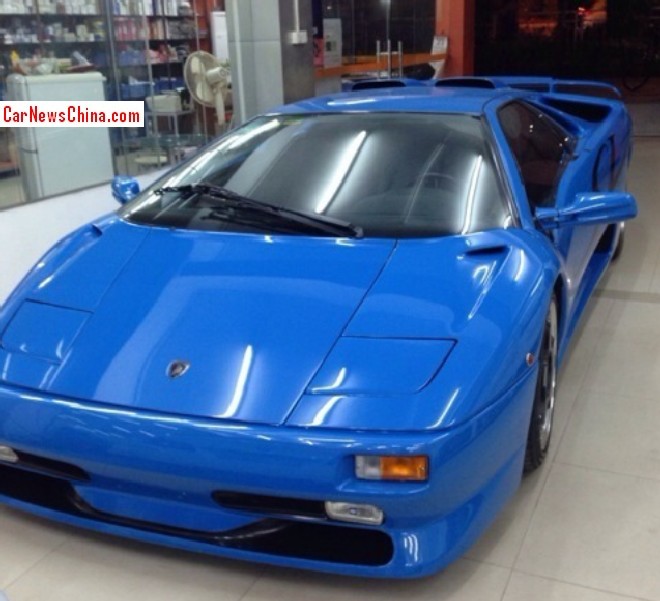 SV decals on the sides were optional, but there wasn't a single buyer who didn't want them. The succeeding Lamborghini Murcielago SV had the decals standard.