This is the fantastic Laos Lais Phontom, a new children's electric toy car from China, full of Bling. Design is apparently inspired by Rolls-Royce but it isn't called a Rolls-Royce, at least not exactly. There are three different names on the vehicle, all sound-translations of the famous British brand, leading to some interesting new words…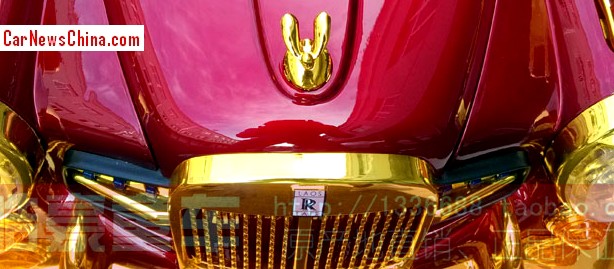 On the grille the Flying Lady, a double-R logo, and the name Laos Lais (jokes on R=L are welcome with this post).
The vehicle is officially called 'children electric classic car' and looks like an old timer, but it is actually very advanced. Equipment includes a radio set with an MP3 interface, working lights, doors that can be opened by remote control, rubber tires, and the whole vehicle can be remote controlled as well. Power comes from a 6V7A 35W motor mated to two 12V batteries. Top speed is 5 kilometer per hour and running time is two hours @ 3.5km/h on average. Weight is 16.5 kg and size is 118 /63 /31cm.
Price for all this pretty, depending on specification: 538 yuan to 1258 yuan ($88 – $206).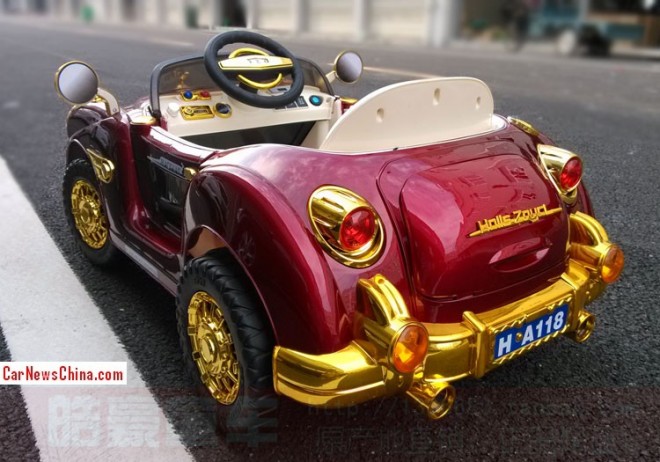 On the back of the vehicle we find Holls Zoycl. Note giant exhaust pipes.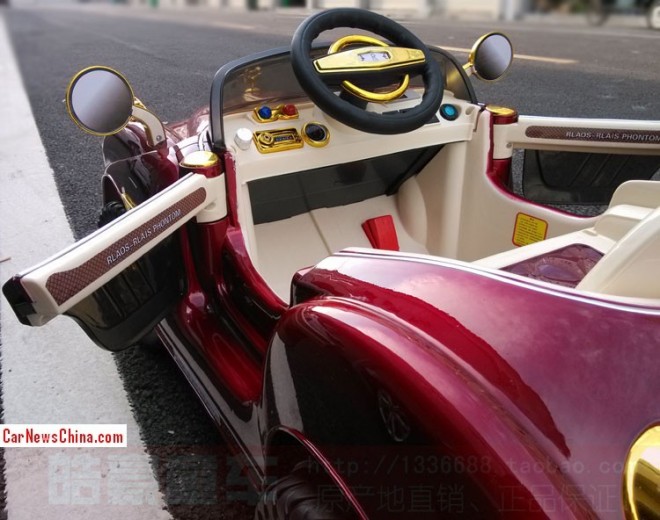 Then on the door we see RLaos-RLais Phontom, which comes quite close to Rolls-Royce Phantom, it has the RR and the tom. Note 1950's steering wheel.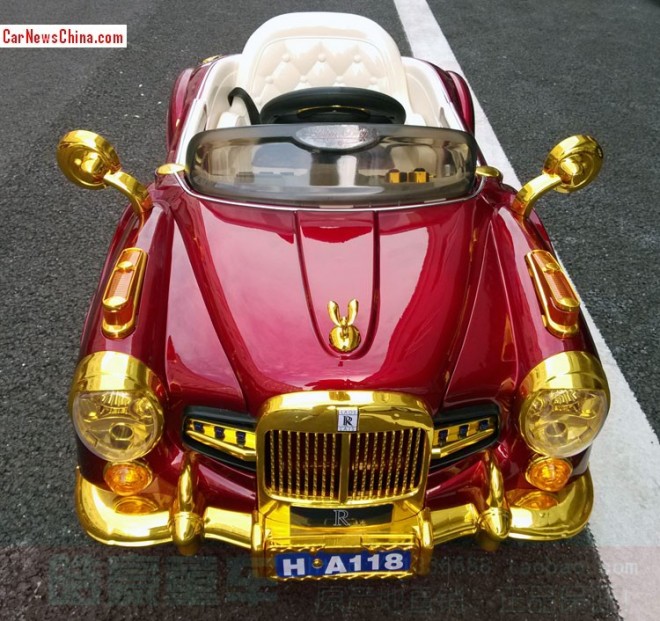 A real Rolls-Royce can't possibly have better Bling.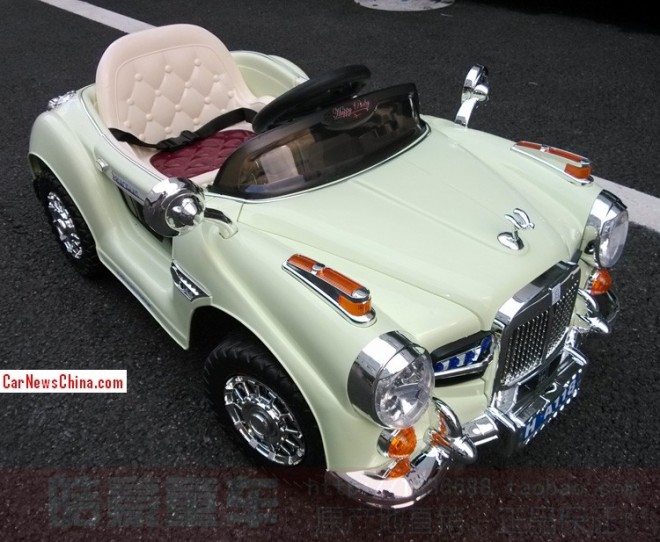 They also sell a white variant with chrome, for the girls.
Interested in buying one of these beauties? Head over to TaoBao. Sadly the seller says the Laos Lais cannot be airplaned out because batteries. By boat is possible but that will take a few months, and who can wait that long for a Phontom?