This pink little pretty is the new NETA Magic Kid (魔小童), an electric kiddie car from China. It looks fantastic with a pink body, black side skirts, a silver window frame, a pink interior, and a pink-white driver seat. And it has exhaust pipes.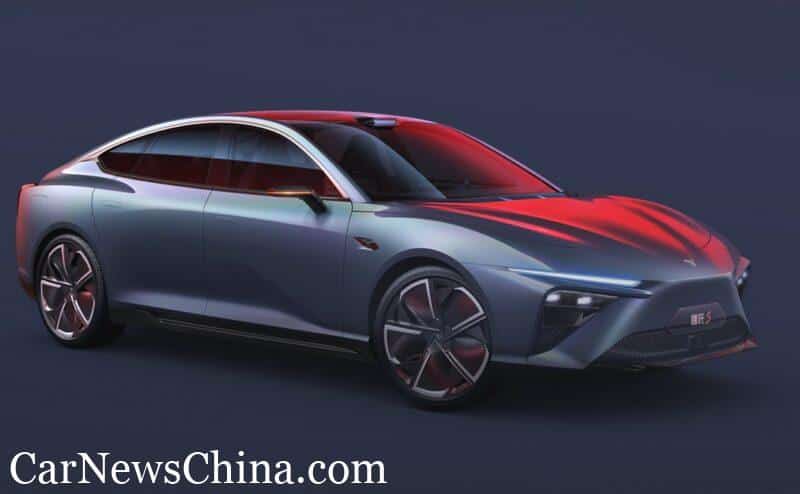 NETA is a new EV brand, founded in 2018. It is owned by a company called Hozon Auto, itself relatively new too, founded back in 2014. Design wise, the Magic Kid is based on the NETA S, a sleek electric sedan with an 800 kilometer range.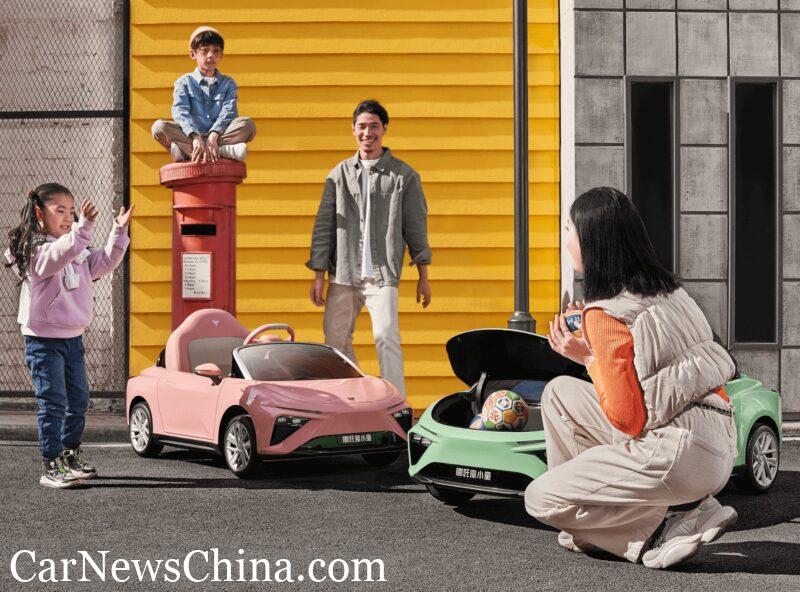 The NETA Magic Kid is aimed at young kids in relatively affluent families. These days, many families got two kids, hence the two-kid marketing. Back in the 2000's most automotive marketing was one-kid. On the marketing photos we see a target-group family. They are just so cool and fashionable. The girl has a pink Magic Kid, and the boy a green one. Why not the other way around? Because that's not cool!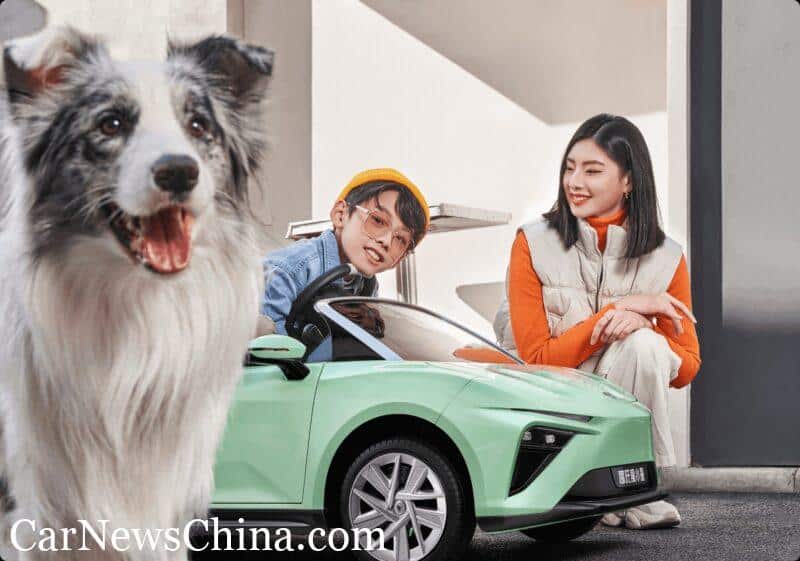 The family has a dog too. It seems very friendly. The boy wears colored glasses. His mom wears an orange turtle neck sweater and dirty white sneakers.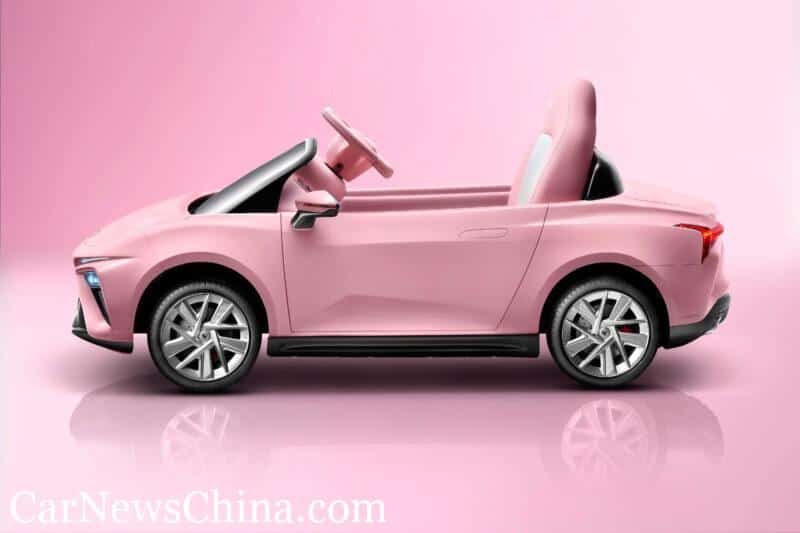 The NETA Magic Boy has retractable door handles, just like a real electric car. The mirror housing is in body color and the mirror stalk in black. They really put some effort in this vehicle. The alloys are a work of art, hiding ventilated brake discs with red brake calipers. Those are not real, of course, but it sure looks great.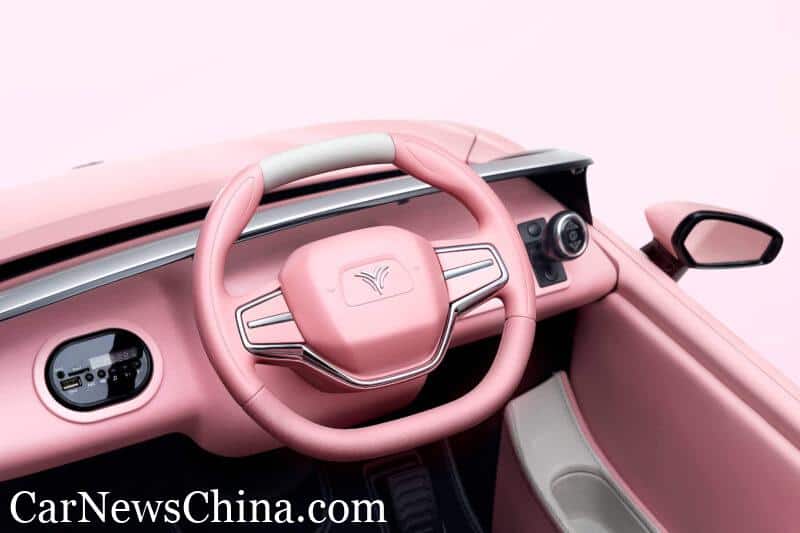 The central seating position is very race car. The pink flat bottomed steering wheel has a horn and the NETA logo in the middle. On the left the infotainment system with a music player with USB connectivity. Parents can also use an app-based remote control with override function to control the vehicle, for if the kid is too lazy to drive by itself, or when it drives to a cliff. On the right side of the wheel is the drive selector lever; move up for forward and back for reverse. I wish it was that simple in real cars too.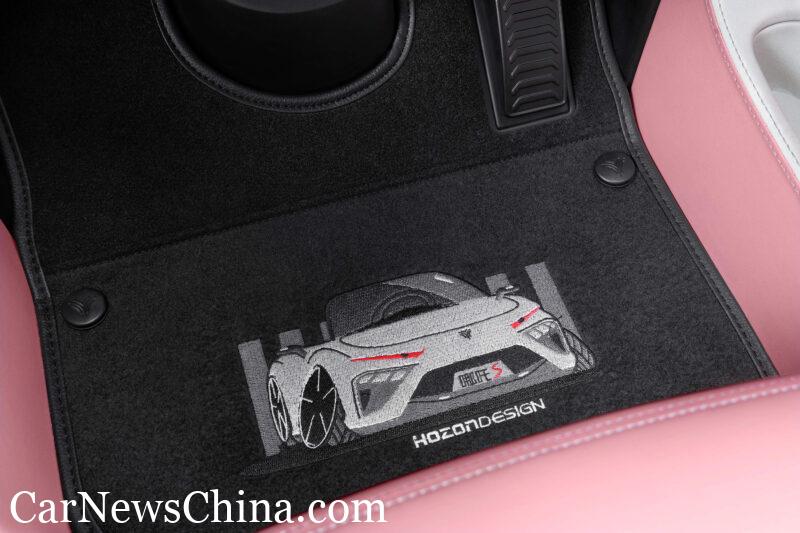 The floor mat is brilliant, showing a cartoon drawing of a sporty NETA S convertible. The buttons that hold the mat have the NETA logo on top.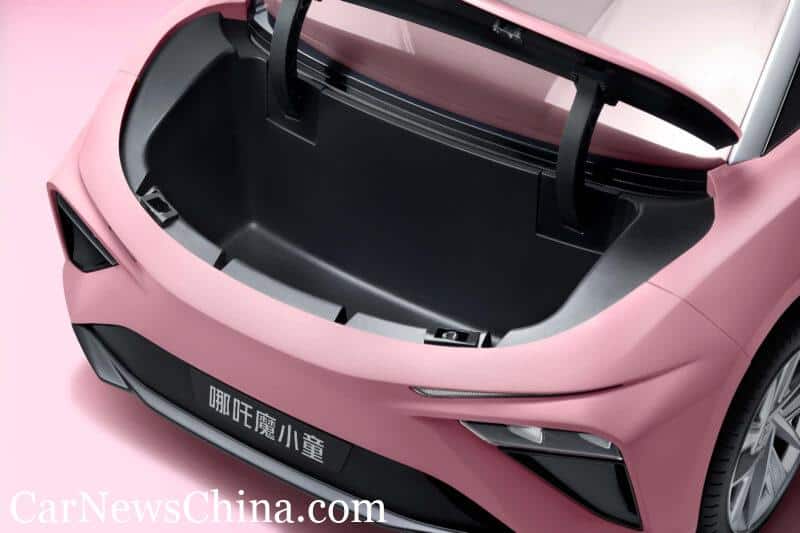 The Magic Kid has a real frunk where the kids can store their toys and/or colored glasses.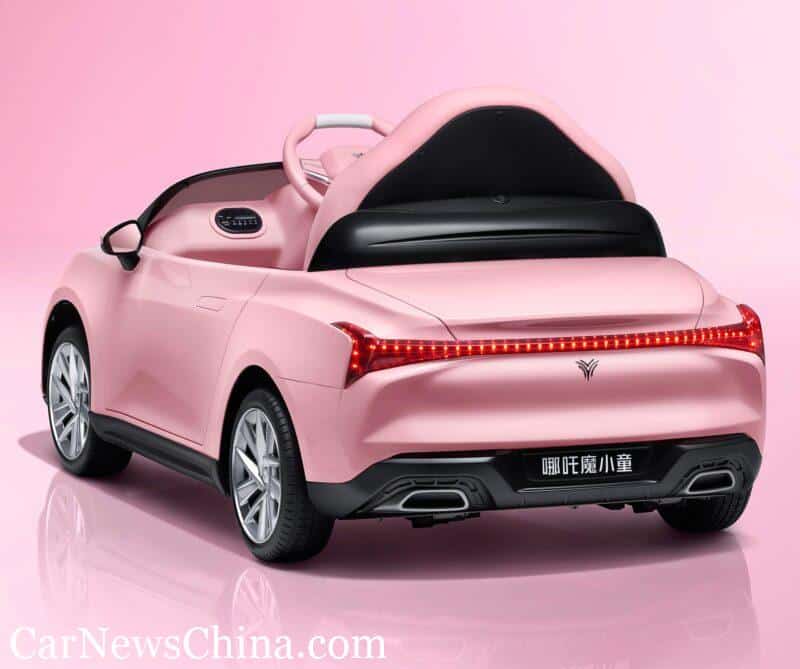 The rear is very pretty with a 'convertible top', a car-wide light unit, an integrated spoiler, and exhaust pipe tips. Naturally, those tips are fake. But before you say that fake tips make no sense on an electric kiddie car, please check this out: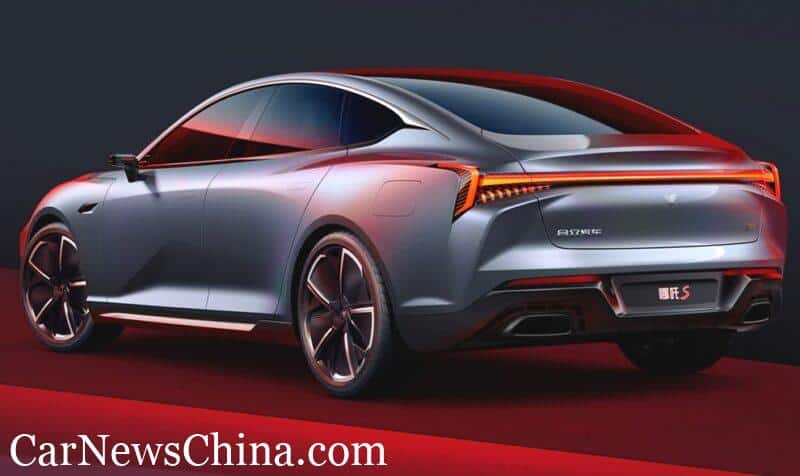 That's the real NETA S, a full-electric sedan, and it too has fake exhaust pipes. So for the kiddie car, NETA was just following example.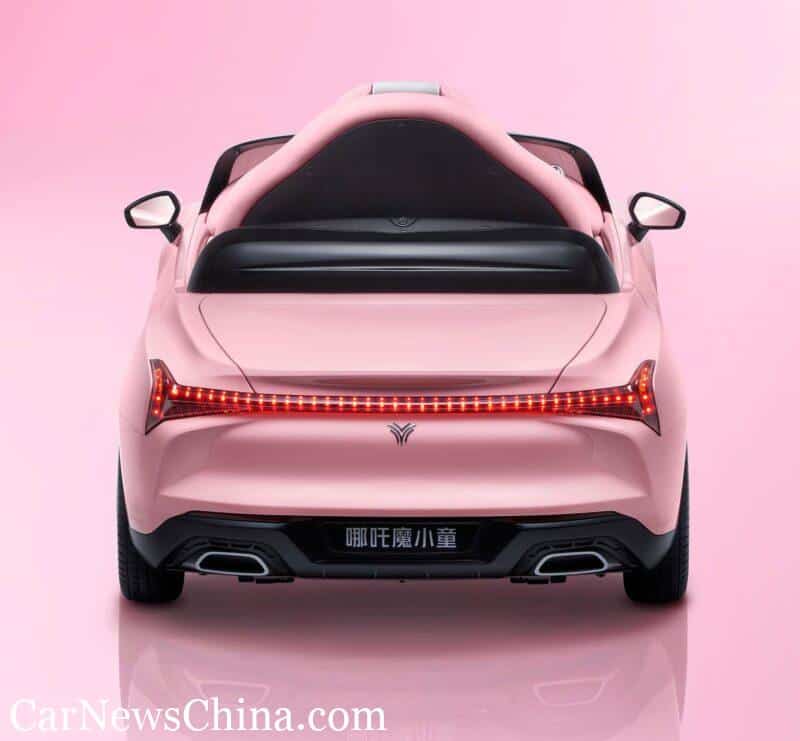 The NETA Magic Kid costs 2,999 yuan or $470, which seems a pretty good deal. Sadly, NETA hasn't unveiled many specs. All we know is that the Magic Kid can ride 8 kilometers or two hours on a single charge, which translates to a 4 km/h cruising speed.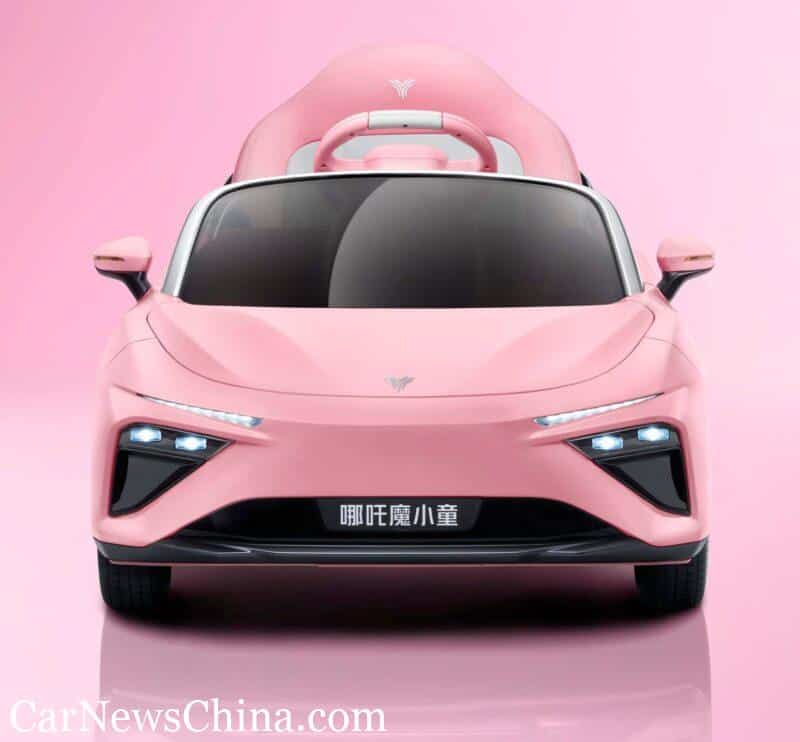 The headlights are very well done. Let's hope more Chinese automakers follow NETA's example. I'd love to buy my kids a BAW Flagship kiddie car.