The very best Spy Shots of the upcoming Lifan X50 SUV, seen completely naked outside the Lifan factory in China. The Lifan X50 is a sporty crossover-hatchback based on the same platform as the upcoming Lifan 530 sedan. The Lifan X50 will debut on the Beijing Auto Show in April next year with a launch on the China car market in the second half of next year.
The X50 is the second SUV for the Lifan brand after the larger Lifan X60.The new X50 however is completely aimed at the cities and doesn't even try to pretend it can hit the mountains. Just like so many crossy cars in China this X50 has a roof rack and a rear-window spoiler. Useless. But loox hip.
The Lifan X50 will be powered by the same engines as in the Lifan 530: a 93hp 1.3 and a 102hp 1.5, both mated to a five-speed manual or a CVT. Price of the Lifan X50 will start around 60.000 yuan, coming in at the low end of the booming SUV-segment.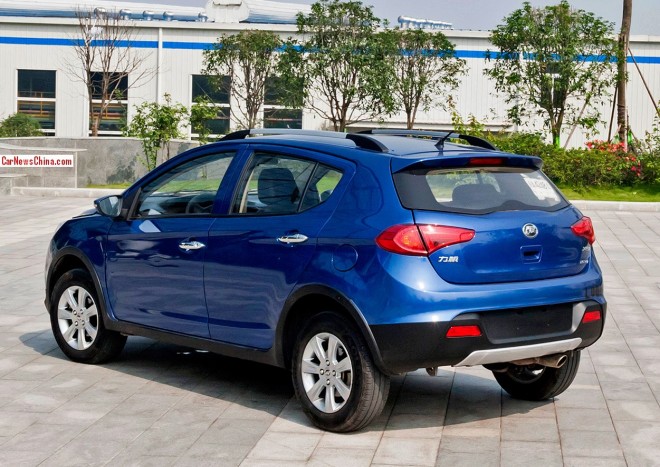 Again the exhaust pipe hanging around in nowhere land under the bumper. We saw the same thing on the new Lifan 820. Exhaust pipes are apparently ad afterthought at Lifan…
Many thanks to Erik of ChineseCars.net for the tip!
---