A mellow yellow Porsche 944 sportmachine, Spotted in China in the great city of Zigong in Sichuan Province. The neat 944 has been considerably sexed up with extremely hip Lambo doors for a true super car feeling. Other modifications include Bling five-spoke alloys in speedy tires and, somewhat strangely, extended bumpers.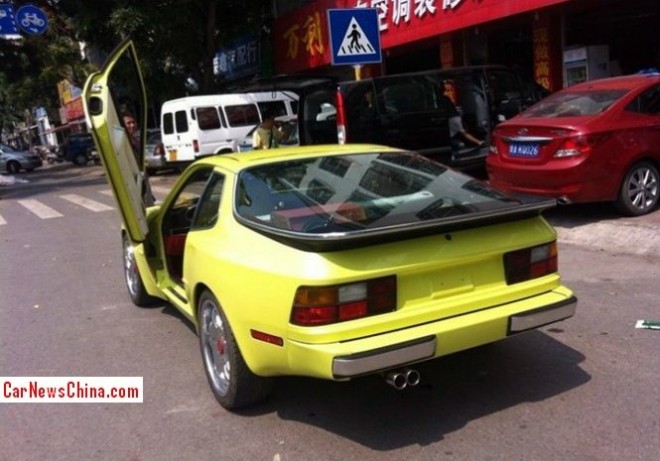 Large rear wing and wide body panels seem to indicate this is a Porsche 944 Turbo, powered by a 217hp turbocharged 2.7 liter four-cylinder. Shiny double exhaust pipe is an aftermarket addition.
The Porsche 944 was made from 1982 until 1991 but was never officially exported to China. This mellow yellow Lambo door is only the second Porsche 944 we see in country, after an old greenie in Fujian. Now for the interior: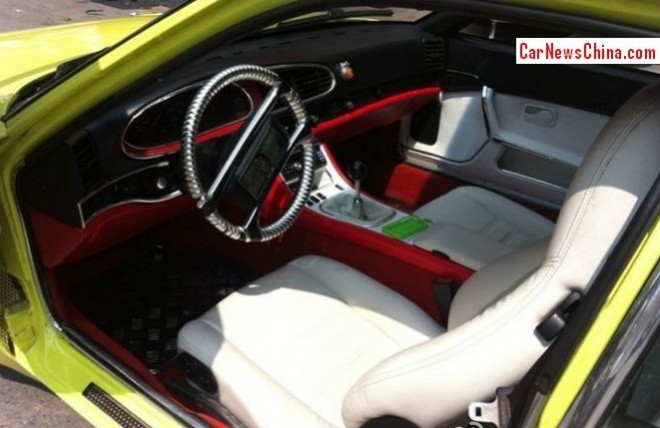 Red cloth and white cloth and black cloth and red paint and white paint and white leather, and so much more. Floor mats seem alu but they are actually made of rubber, I got exactly the same in my Beijing-jeep. Manual gearbox. Steering wheel is original bar shiny stuff on rim.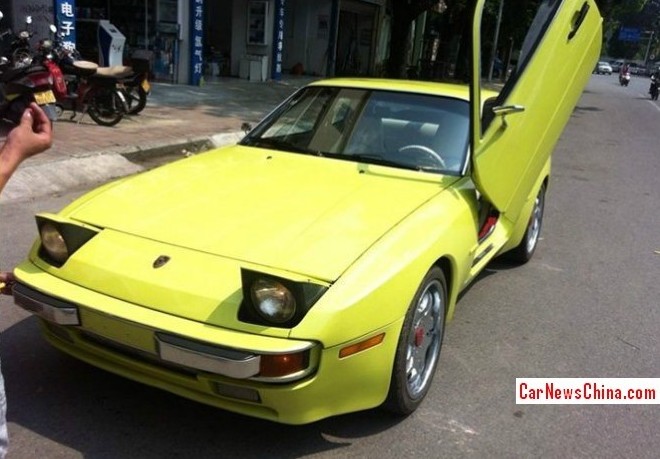 Mellow yellow is painted, no wrapping here. Mirrors and door handles seem original. Pup-up headlights still work.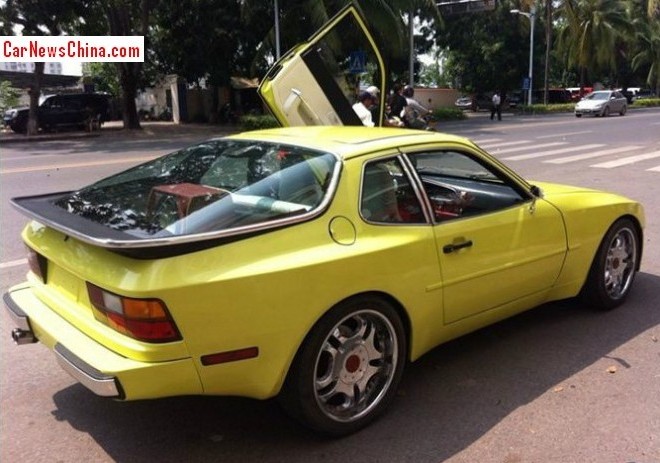 Giant beat box in the back, perfect stuff for going to the bars. Great car!
---