An amazing Super Car Wedding™ in the great city of Wenzhou in Zhejiang Province. [super car wedding: wedding where a wealthy Chinese super-car owning couple invites all their super-car owning friends for the party which mostly includes a vanity ride through town] The Wenzhou wedding counted about 25 super cars, including two Ferrari F12berlinettas and ten Rolls-Royce Phantoms. The camera car is a Porsche Cayenne.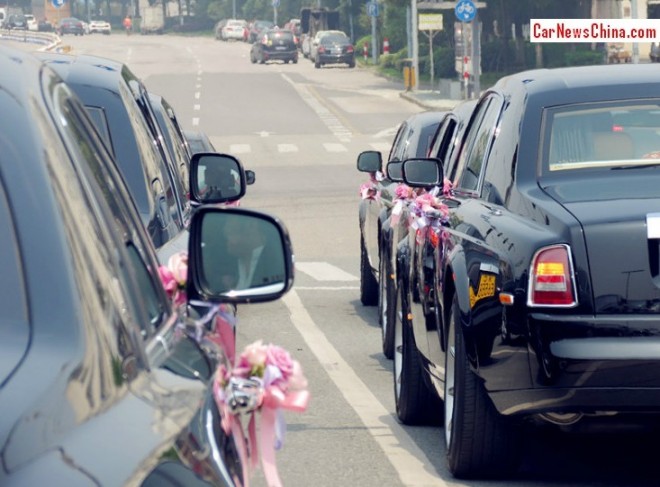 Where did all the Phantoms go? They went to Wenzhou.
Wenzhou is one of the richest cities in China, wealthy by manufacturing all kinds of cheapo things. The city is most famous for its lighter factories and bag makers. When you have a cigarette lighter or a hip plastic bag, big chance it was made in Wenzhou. The owners of all those factories went into real estate first, earned a bit more, and spend all their other money on cars. Wenzhou is the city with the highest super car density in the whole of China.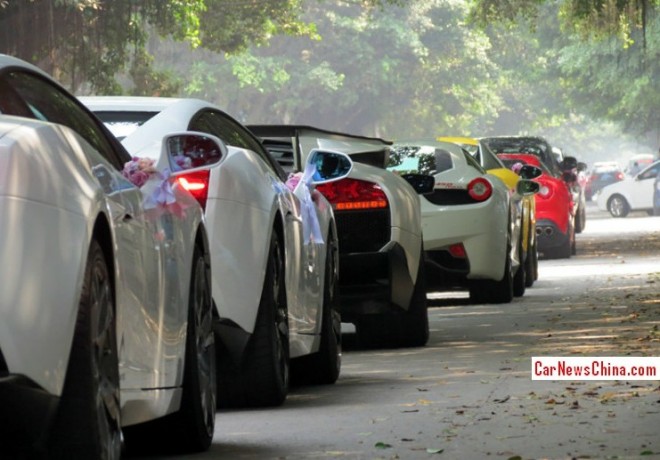 Pink plastic flowers on mirrors likely made-in-Wenzhou as well. Lamborghini Murcielago with the air inlets open. It got a special button for that. For being very cool in bar streets, or on super car weddings. Further in front a 458 Italia and a 599.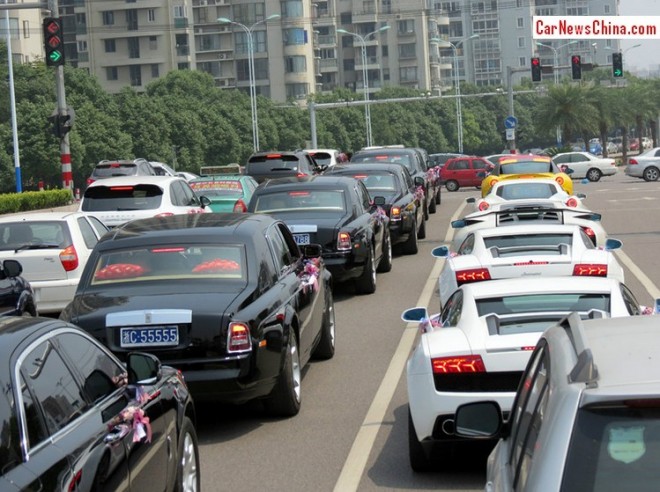 A massive super car traffic jam. Lone Rolls-Royce Ghost stays respectfully behind Phantoms.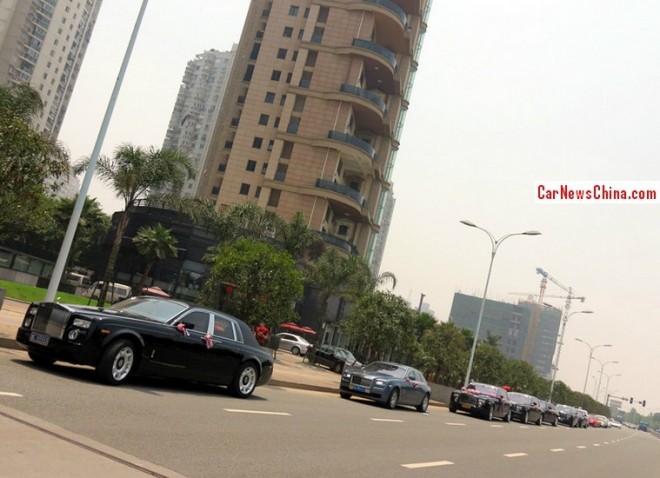 The happy couple lives in the apartment complex in the background. Looks sweet. Another Ghost there, in blue, breaking the Phantom line.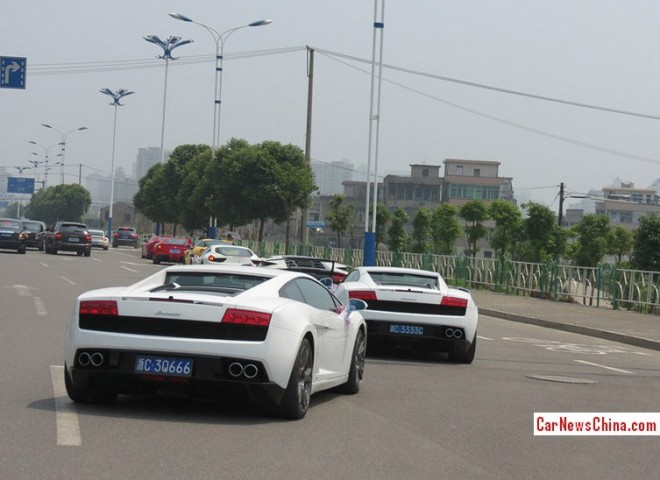 3q666 is chasing 3335C.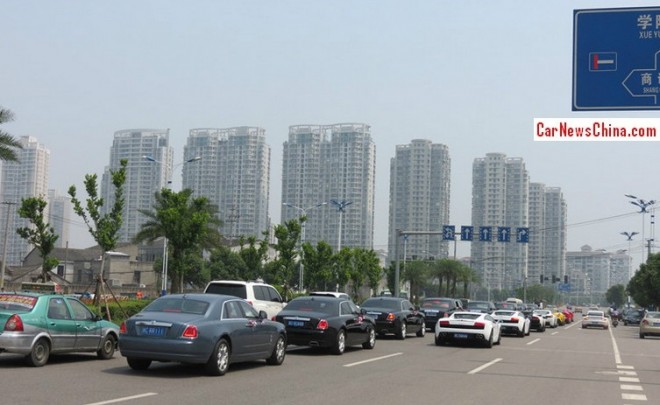 Ghost back where it belongs. Giant new apartment buildings under construction. Wenzhou ain't finished growing and getting richer. More super car weddings on the way…
---