Today in China Car Girls a very pretty Chinese girl with a China-made BMW 320Li. The girl is dressed in black shoes, blue daisy dukes, a white tank top, a black kind-of-a jacket, a necklace and not much else. The BMW 320Li is painted in white. Click on the Pics for Bigs™. A little bit NSFW below.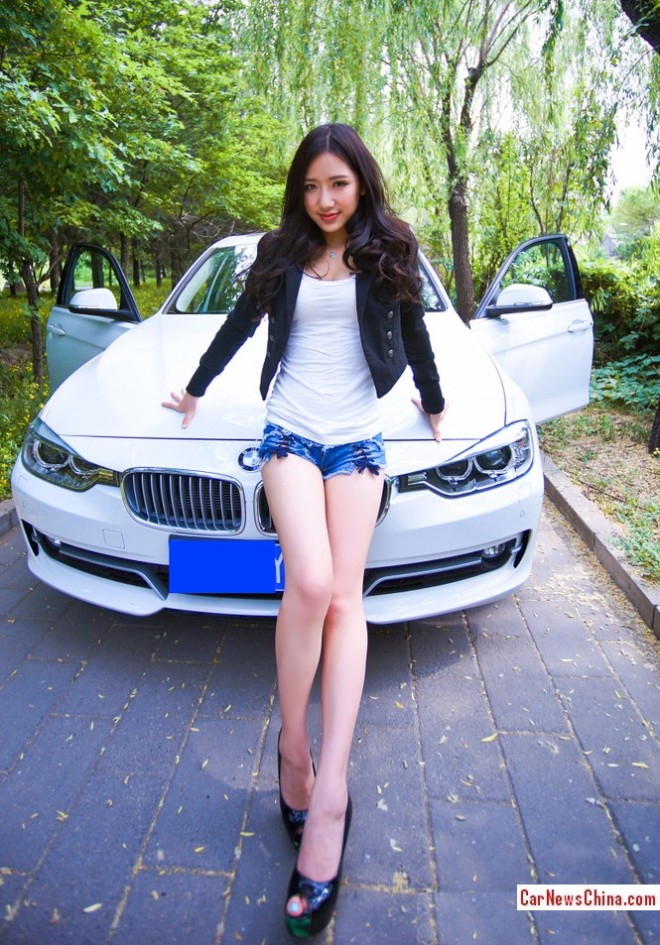 The BMW 3Li-Series is manufactured in China by the Brilliance-BMW joint venture. The BMW 3Li is stretched by 11 centimeters compared to the German 3-series to create more space for passengers in the back. Price starts at 316.000 yuan and ends at 599.600 yuan.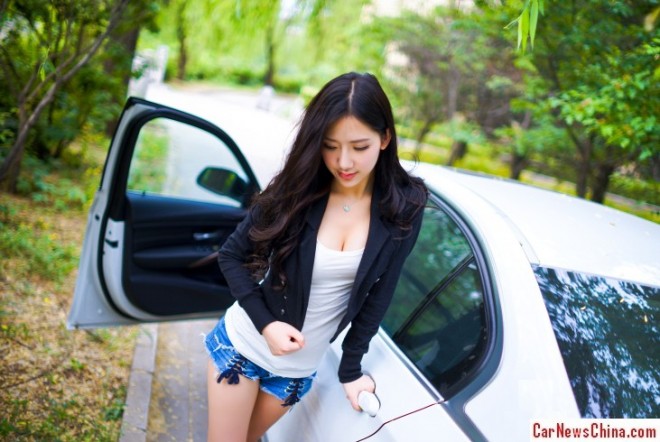 The girl and the Bimmer live in Beijing. She bought the car six moths ago and it has 6000km on the clock. She also considered buying a Mini but decided a sedan fitted better to a 'career woman'. She says the BMW follows all her commands without any hesitations. She remarks poetically: "a car should be able to pull the wind, and never deviate from the way chosen". We could not agree more. Now, get rid of that kind-of-a jacket!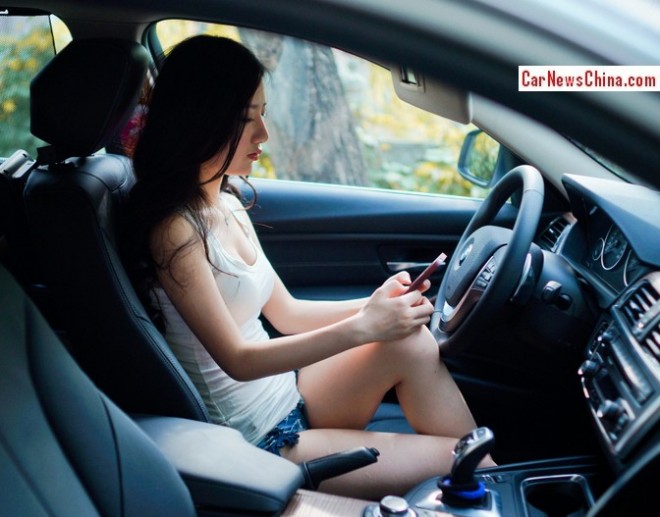 Following our command the pretty girl sits on the driver seat playing with her phone.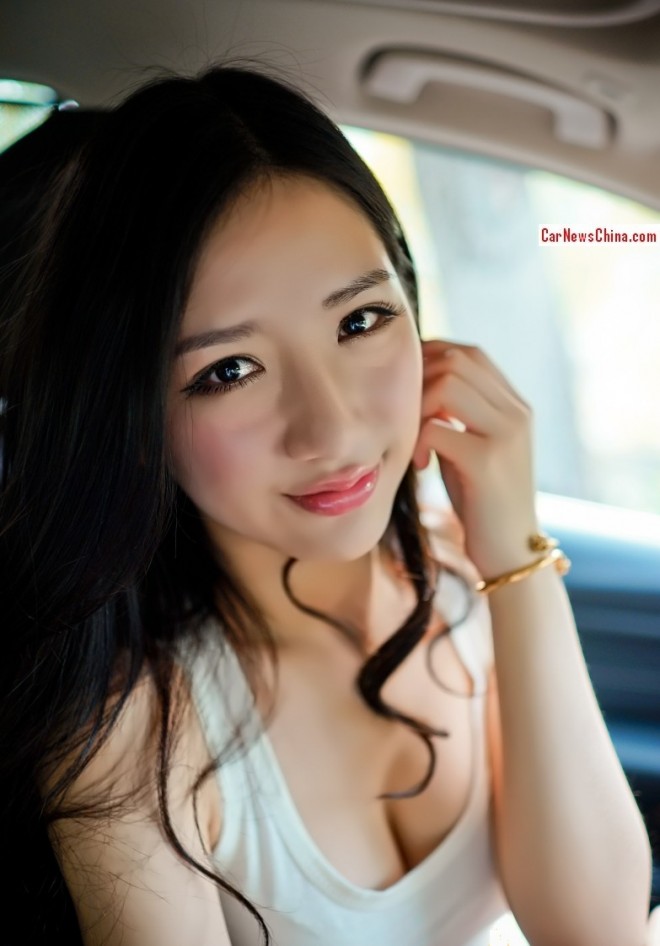 Ride?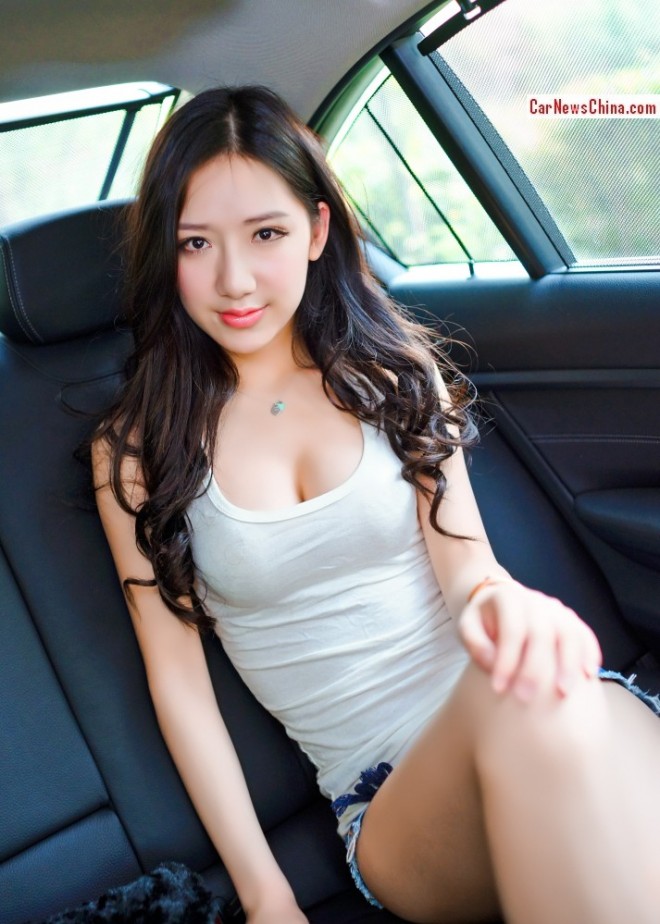 To the bench where there is lots of space to play. China got it right with those stretched cars and all…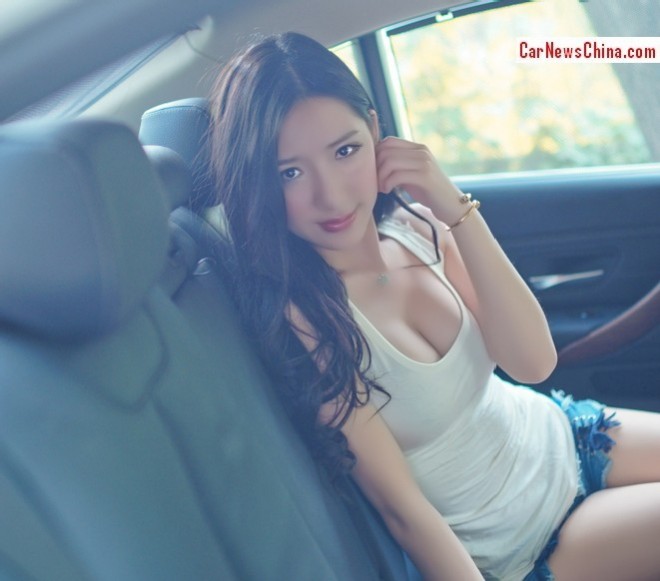 Making even extra pretty. BMW is popular among the career babes. Earlier on we had another one going through the roof, one long-legged with a 6, and one redhead with a pimped M3.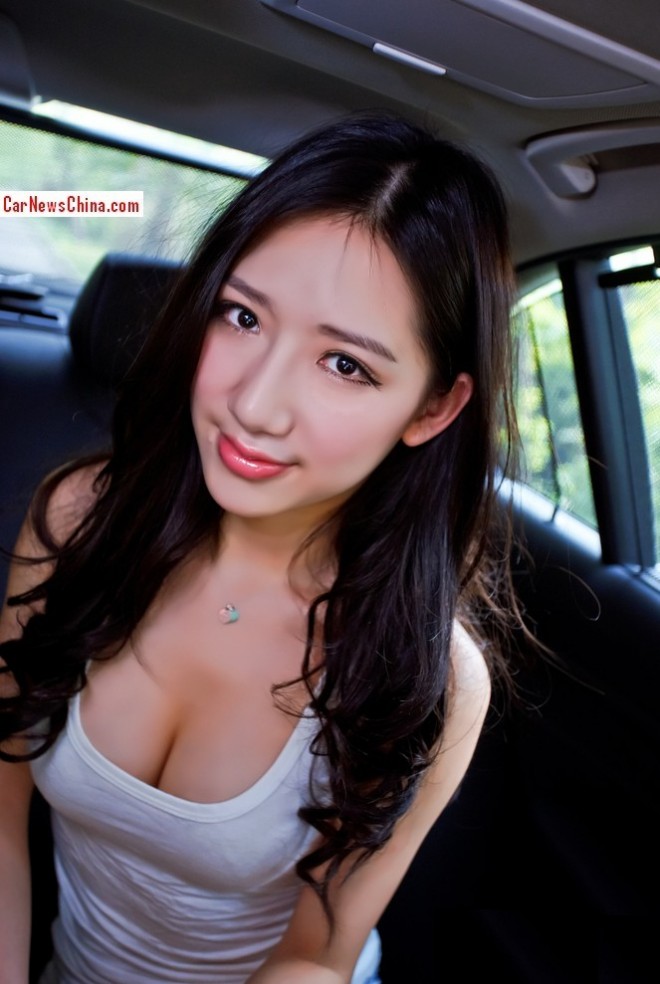 She comfortable.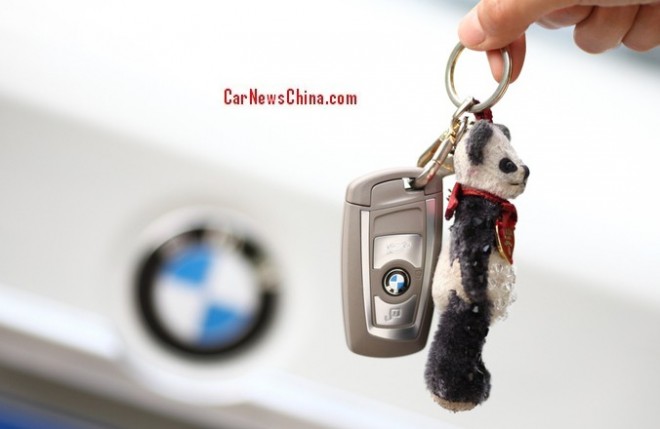 Her key with angry panda.
---