A very dark Mitsubishi Sigma sedan, Spotted in China just outside the Third Ring Road in East Beijing. The manic Mits was painted in matte black, and further prettified by black headlights, black mirrors, sporty black alloys, and a badass black body kit. Happily all the chrome was left alive for the much needed contrast.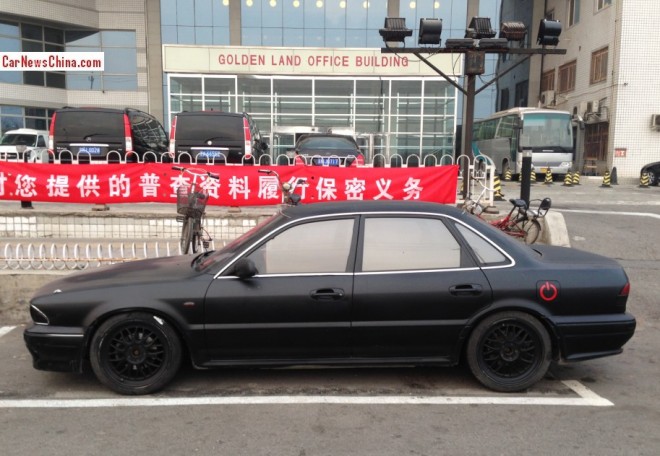 Chrome around windows very good!
The first generation Mitsubishi Sigma, also known as Diamante/Magna/Verada/V3000, was manufactured from 1990 until 1996. It was a stand-alone model developed to bring the Mitsubishi brand into a higher segment of the market. Main export markets were the U.S. and Europe. The Mitsubishi Sigma was never exported to China and this particular car is the very first Sigma we meet in country.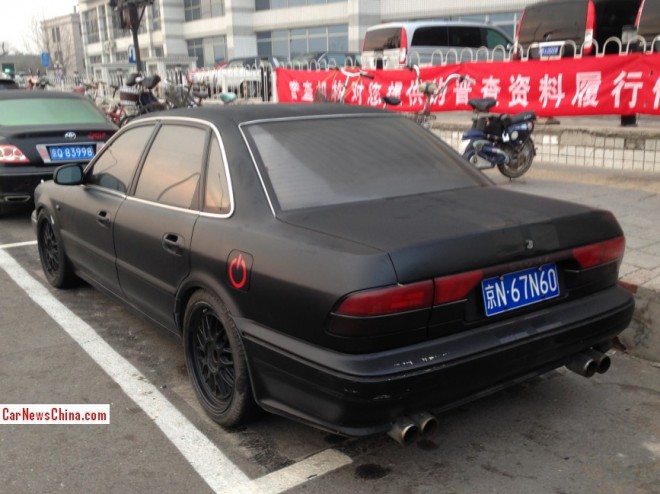 Computer on/off button on fuel cap is always good.
The Sigma was a rather advanced vehicle, available in FWD or AWD. All engines were V6 units. The smallest was a 2.0 liter V6 with 122hp, in the middle sat a 2.5 liter V6 with 173hp, and atop a 3.0 V6 with 207hp. The absolute top spec Sigma was the 30R-SE 4WD, which came with the 3.0 V6, ABS, traction control, 'Active Electronic Control Suspension', speed sensing power steering, and ventilated brake discs.
The matte black Sigma in Beijing didn't have any engine badges and it was heavily modified, so sadly I cannot be sure which spec it is or what lies under the bonnet.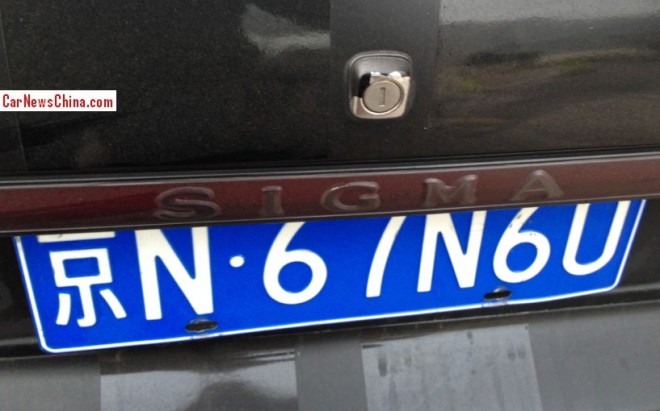 High tech Japanese power, packed in a sleek sedan. This matte black beauty somehow ended up in Beijing, may she stay for a long.
---