New spy shots of the upcoming Lifan X50 SUV, seen here surrounded by men wearing cheap jackets and holding large-screen telephones. They must be Lifan dealers! The Lifan X50 is a sporty SUV-crossover based on the same platform as the Lifan 530 sedan. The Lifan X50 will debut on the Beijing Auto Show in April and will be launched on the China car market in the second half of the year.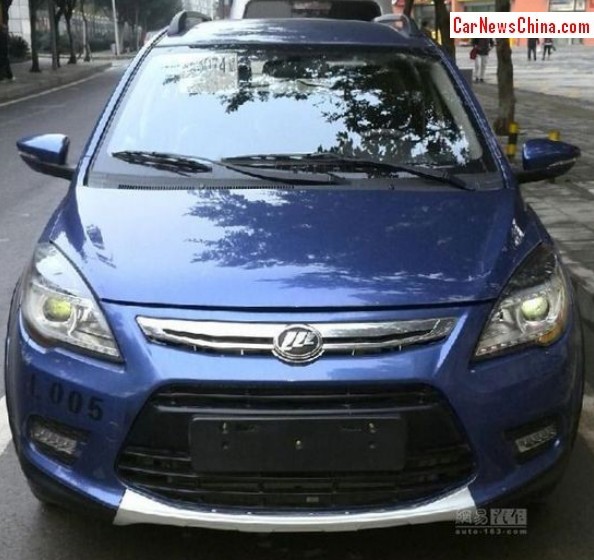 The X50 is the second SUV for the Lifan brand after the larger Lifan X60.The new X50 is completely aimed at the cities and doesn't even try to pretend it can hit the mountains. Lifan is also working on an even smaller X40 and a larger X80. SUV's sell.
The Lifan X50 will be powered by the same engines as the Lifan 530: a 93hp 1.3 and a 102hp 1.5, both mated to a five-speed manual or a CVT. Price of the Lifan X50 will start around 50.000 yuan and end around 70.000 yuan. Size: 4100/1722/154, wheelbase is 2550.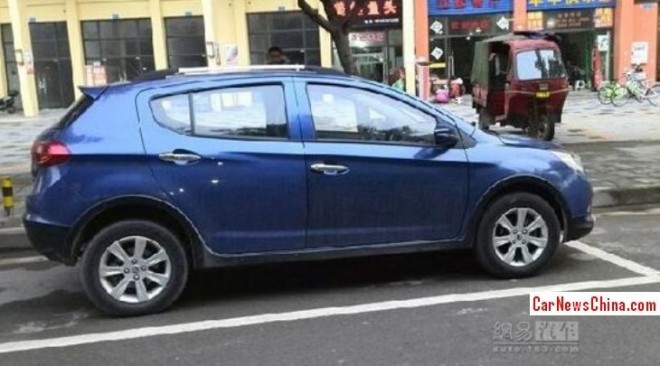 A very good looking car for Lifan and the wheels are just big enough, but only just. Rear door handle sits much higher than front door handle. Children will have to jump to open the door.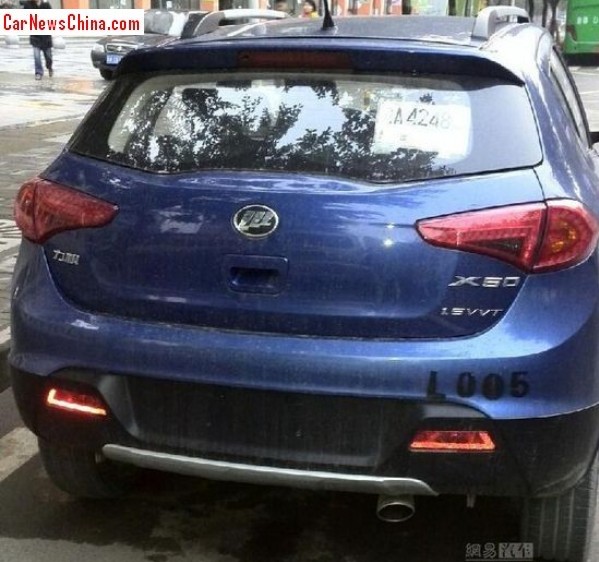 LED fog lights. Exhaust pipe hanging around in nowhere land under the bumper. We saw the same thing on the new Lifan 820. Messy.
---