A wondrous white Renault Laguna RXE, Spotted in China in a nice old neighborhood in central Beijing. The good Renault was in perfect shape and 100% original. The first generation Renault Laguna was manufactured from 1993 until 2000 with a facelift in 1998, this is a pre-facelift car.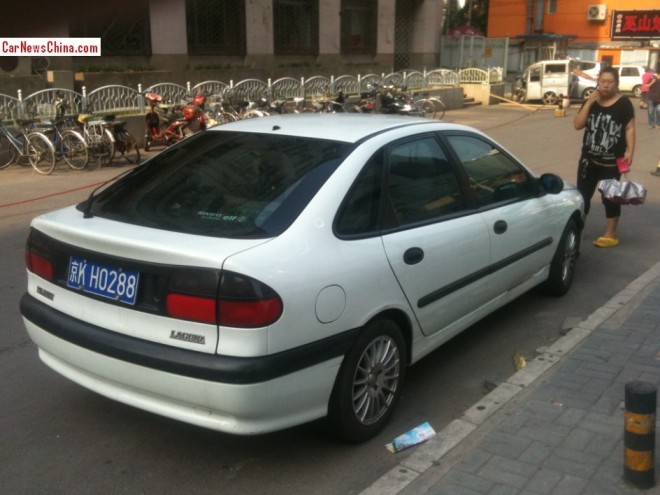 Local women admires aerodynamic shape.
The Renault Laguna was available as a liftback, as seen here, or as a wagon. The liftback shape has always been a Renault favorite, dating back to the days of the Renault 25. Buyers could choose between 12 different engines. The most powerful petrol engine was the 'L7X' 3.0 24v V6 with an output of 187hp and 267nm.
This fine white example is powered by the 2.0 16v four-cylinder with a slightly more modest 137hp and 188nm. 'RXE' was the top trim level for the non-V6 cars. The Laguna was rather popular in Europe in its days and the range still exist today, with the fourth generation on the way.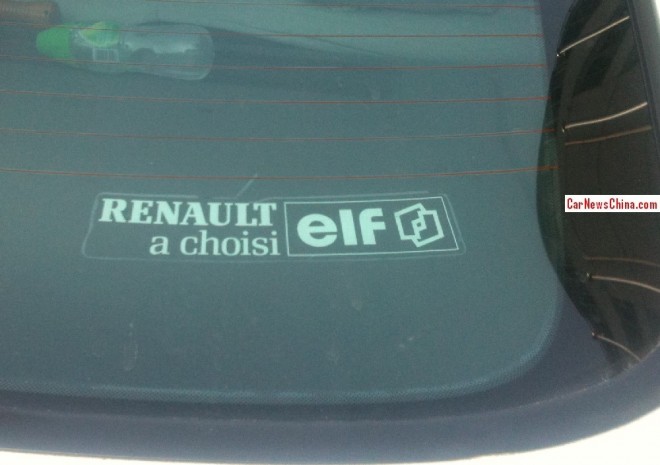 The Renault Laguna was never exported to China so how this Laguna ended up in China is a mystery. The French sticker on the window, "Renault chooses ELF", indicates it was once imported from France. Finding parts and expertise to keep this beauty on the road must be hard and expensive! Let's hope this Renault keeps on rolling on the streets of the capital for a long long time.
---