A very sporty and very silver Chevrolet Cavalier Z24 coupe, Spotted in China in the Fangzhuang residential area in Beijing. The poor Chevy was in a sad shape and clearly abandoned a long time ago. The tires were deflated, no license plates, no insurance stickers, and she was very dirty. How dirty? Ask the birds: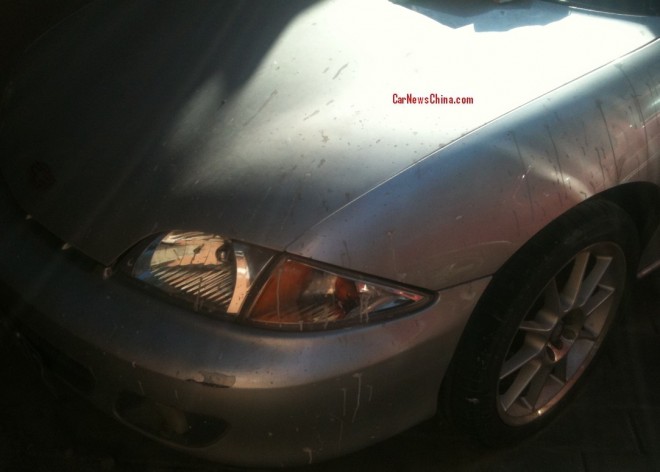 Not good for the paint! Happily they did not shit on our logo. The third generation Chevrolet Cavalier was manufactured from 1995 until 2005, it was available as sedan, convertible, and coupe. The Cavalier was never exported to China so how this bird's favorite ended up in the capital is a mystery.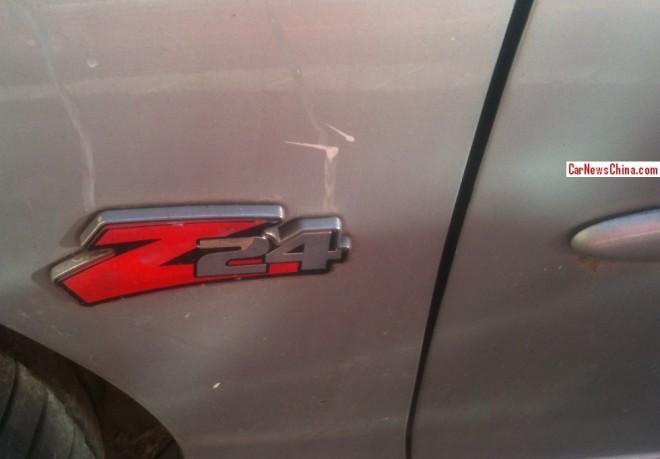 The Z24 was the most sporty and most powerful Cavalier of the range. Power came from a 2.4 liter 'LD9l4' four-cylinder petrol engine, good for 150hp and 210nm. Transmission was a 5-speed manual gearbox. GM dealers in the U.S. also offered an Eaton M45 Supercharger kit for the Z24 which pushed power up to 190hp and 264nm, making the Cavalier a seriously speedy coupe. Sadly I couldn't see whether the kit was fitted on this particular car.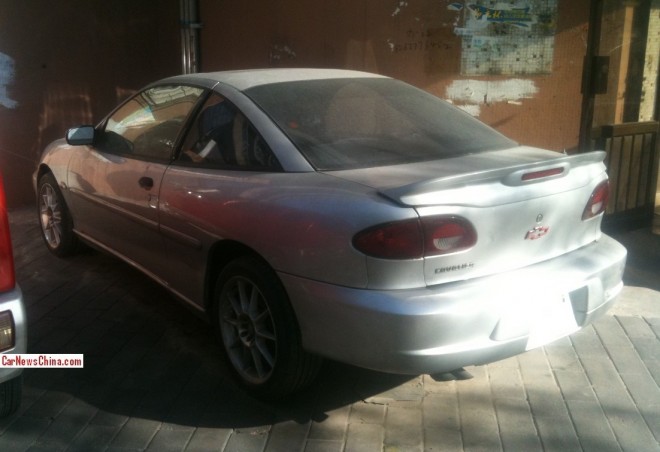 Racy alloys not original. Saving this Chevy is definitely possible, but it will be very hard to find parts and expertise in China to do the job, and the birds will get really angry when someone tries to move their toilet away.  Let's hope that one day one man finds the time and money to get this Z24 back on the road.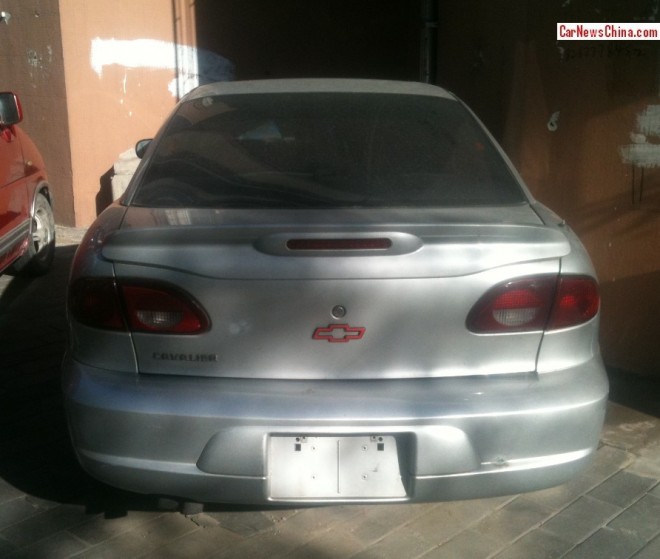 Red Chevy logo only for Z24.
---